Vector Borne Diseases: Nadda addresses review meeting with health officials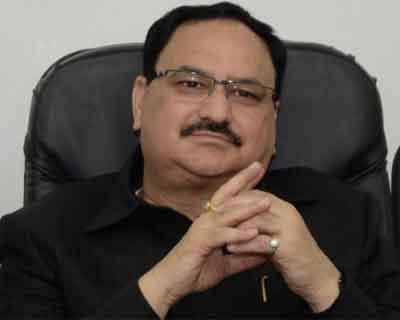 New Delhi: Emphasising on preventive measures taken for diseases like chickunguniya and dengue, Union Minister of Health and Family Welfare J.P. Nadda addressed a review meeting with the officials of different health organisations like AIIMS, Ram Manohar Lohia hospital, Safdarjung hospital, Lady Harding hospital and the scientists and officials of NCDC (National Centre for Disease Control) in Delhi.
Nadda, while expressing satisfaction over the advisories followed by different states to keep vigil over chickunguniya and dengue, said that the health department has decided to go in an aggressive manner for controlling Vector Control Diseases.
"This is the time when we have to control the vector and for that all strategies should be put in place, force and action. At the same time, active education, information and communication strategy must be developed," Nadda said.
He further said that he would address the health secretaries of different states to discuss shortcomings, which have to be taken care of by the states, through video-conferencing.