Vice President to inaugurate Scientific Convention on World Homoeopathy Day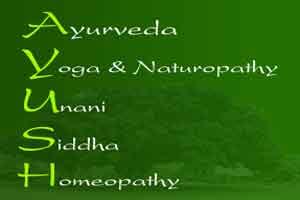 New Delhi: A two-day scientific convention is being organised in New Delhi by Ministry of AYUSH on the occasion of World Homoeopathy Day, on 10-11th April 2018. The Vice President Shri. M. Venkaiah Naidu will be the chief guest at the function while Minister of State (I/C) for AYUSH Shri Shripad Yesso Naik will preside. This day is observed to commemorate the birth anniversary of the founder of Homoeopathy Dr. Christian Friedrich Samuel Hahnemann. Member of Parliament, Lok Sabha Dr. Manoj Rajoria and Secretary, Ministry of AYUSH Shri Vaidya Rajesh Kotecha will be the Guest of Honours.

The theme of this convention is "Innovate: Evolve; Progress: Exploring Science since 40 years". The delegates at the convention would include homoeopathic researchers, practitioners, students, industrialists as we all as representatives of various homoeopathic associations. Many reputed scientists and veterans of Homoeopathy will be the speakers at the event. Scientists from other allied sciences will also present their findings related to studies on Homoeopathy.

The Central Council for Research in Homeopathy (CCRH),is organising a scientific convention on the World Homoeopathy Day to pay tributes to Dr. Hahnemann, on his 263rd birth anniversary. AYUSH awards relating to Homoeopathy for Life Time Achievement, Best Teacher, Young Scientist and Best Research paper will be conferred on this occasion.

The Council's research activities during last 40 years have yielded reassuring results and carved out a future roadmap for the scientists working in the field of Homoeopathy. These will be showcased in an exclusive Exhibition to the delegates during the convention. 168 clinical researches, 40 basic researches, standardization studies of 348 drugs, proving of 112 drugs and clinical verification of 106 drugs have so far been accomplished by Council in the last 40 years. 55 Research proposals sanctioned under Extra-Mural Research Scheme were technically monitored. Studies on 5 epidemic diseases, namely dengue, malaria, chikungunya, influenza-like illness and Acute Encephalitis Syndrome (AES) have been undertaken, and new studies in these diseases, as well as in other epidemic diseases are planned. Council has also initiated the Short Term Studentship in Homoeopathy (STSH) Program with the vision to inculcate research aptitude among homeopathic undergraduates, under which 52 students have been awarded scholarships.

As a step forward, this year, Council is signing MoUs with PG Homoeopathic Colleges on this World Homoeopathy Day to support development of research infrastructure in an effort to link education with research. The vision behind the agreement would be to provide impetus to research infrastructure, which, in turn further orient the students towards research.