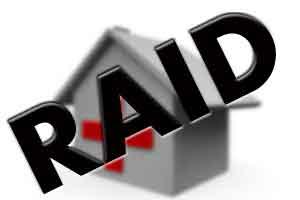 Chennai: The sleuths of the Directorate of Vigilance and Anti-Corruption (DVAC) on Wednesday conducted raids at government and children hospitals across Tamil Nadu following complaints of rampant bribery from patients.
DVAC sources said the raids, which began in the morning, were on in more than 20 hospitals, during which unaccounted cash were seized from hospital staff and other departments, including labour wards.
In Chennai city, all the major government hospitals, including the General Hospital, Royapettah Hospital, Kilpauk Medical College and  Hospital, the Stanley Medical College and Hospital, the Kasturba  Gandhi Hospital for Women and Children and the Egmore Children's  Hospital, came under the DVAC scanner.
The raids were being conducted based on specific information that the staffs in the hospitals, particularly the lower level Group D  employees, were demanding money from the attendants, who accompany the patients in the labour wards to provide details about the time of birth of newborn babies and their gender.
The raids followed searches in the Kancheepuram government hospital, during which unaccounted cash to the tune of Rs 45,000  excess cash were seized from the staffs.
3 comment(s) on Vigilance and Anti-Corruption raids at 10 Tamil Nadu hospitals, seizes unaccounted cash