Odisha: VIMSAR junior docs threaten cease work from Jan 12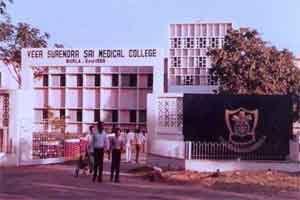 The Junior Doctor Association (JDA) of the Veer Surendra Sai Institute of Medical Sciences and Research (VIMSAR), Burla, on Monday, threatened to be on cease work from January 12 seeking fulfilment of their 10 points charter of demands.

The JDA's demands an installation of Magnetic Resonance Imaging (MRI) machine in the health centre, delegation of financial and administrative power to the VIMSAR authority and shifting of female medicine ward to the new building and strengthening the security on the premises of the institution.

They also demanded round-the-clock water and electricity supply to the operation theatre, labour room, SNCU, ICU, medicine wards and the hostels of the institution, raise the library fund and number of library staff for better teaching facilities, filling up of vacant teaching and non-teaching posts of the institution, make the Regional Diagnostic Centre functional round the clock, set up good canteen on the premises of the hospital for doctors and the staff.

"The VIMSAR caters to health service the people of Western Odisha besides the patients of neighbouring states Chhatisgarh and Jharkhand. However, the health centre has been a victim of negligence. The institute has been declared as an autonomous institution and the name of the health centre was also changed from Veer Surendra Sai Medical College Hospital to Veer Surendra Sai Institute of Medical Science and Research," said President of Junior Doctor Association, Shankar Ramchandani.

But the government only changed the name and no other improvement work was done for this important health centre of the region, he said adding that the patients and the students of the institution are suffering because of the negligence.

"If our demands are not met by 11th of this month, we will resort to cease work from January 12. The Undergraduate students and House Surgeon Association of VIMSAR have also agreed to support us," Ramchandani added.

Director of VIMSAR, Sonamali Nag said, "Steps are being taken to meet their demands. However, it will take some time."

He also said that they would discuss with junior doctors over this issue. The JDA has also submitted memorandum to the Chief Minister and Health Minister through the Director, VIMSAR in this regard.