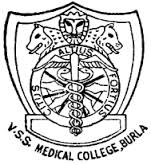 Sambalpur (Odisha): Agitating junior doctors and house surgeons of Veer Surendra Sai Institute of Medical Sciences and Research (VIMSAR) here today suspended their 10-day-old strike following a meeting with the Health Minister.
The members of the Junior Doctors Association (JDA) supported by house surgeons were on cease work since January 12 on various demands.
JDA president Shankar Ramchandani said it suspended the agitation till January 31 after a discussion with Health and Family Welfare Minister Atanu S Nayak in Bhubaneswar last night.
The agitating doctors also joined their duty.
The junior doctors and the house surgeons had been on cease work since January 12 over their 10 points charter of the demand, including installation of MRI machine in the health centre, delegation of financial and administrative power to the VIMSAR authority and shifting of female medicine ward to the new building.
Ramchandani said, "We are hopeful that some of our demands like strengthening of security, shifting of female medicine ward, round the clock water and electricity supply to operation theatre, labour room, SNCU, ICU, medicine wards and the hostels will be fulfilled before January 31."
"We are also hopeful that the government will initiate steps to fulfil our other demands within this period. However, if we do not find any positive sign, we will restart the agitation from February 1," he added
0 comment(s) on VIMSAR medicos suspend 10-day-old agitation