VS Hospitals and Asian Bariatrics to establish Center for Bariatric n Metabolic Surgeries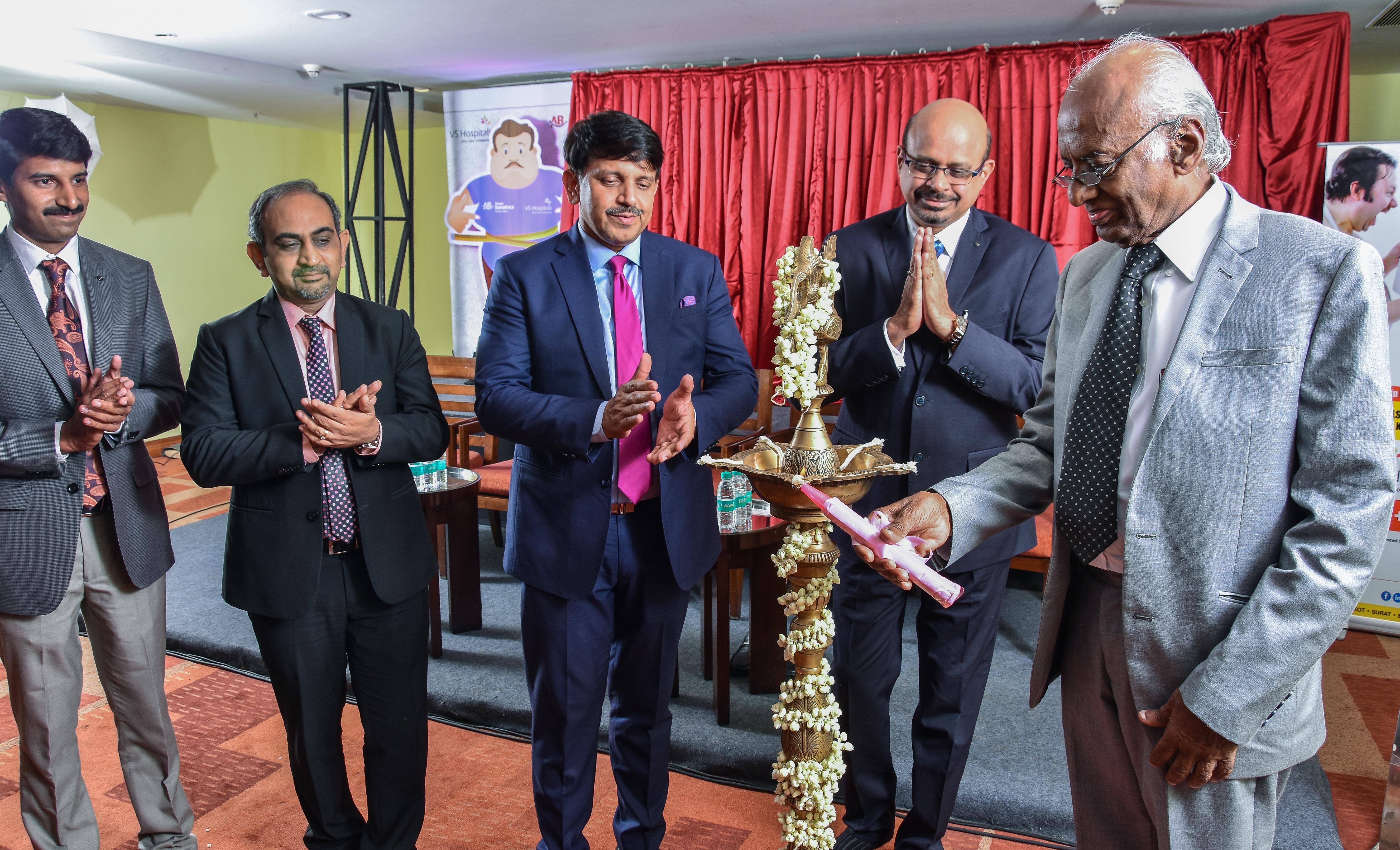 Chennai: VS Hospitals announced that it has entered into a strategic tie-up with Ahmedabad-based Asian Bariatrics Hospital pioneers in the field of Bariatric surgery (weight loss surgery) to set up an exclusive Center for Bariatric & Metabolic Surgeries in Chennai.
The center will offer a holistic approach to obesity and its related problems.  Many non-communicable diseases such as hypertension, diabetes mellitus, malignancies, migraine, metabolic syndrome, Polycystic Ovarian Disease (PCOD),infertility, knee and joint pain, depression, sleep apnea, acid peptic disease, rheumatoid arthritis and gout are associated with obesity.
Commenting on the partnership Dr. Subramanian – Chairman, VS Hospitals said, "Indiais ranked number three in terms of obesity in the world.The major challenges to fighting obesity in India are lack of awareness about causes of obesity and type 2 diabetes. This strategic tie-up with Asian Bariatrics provides a great opportunity for us to expand and upgrade our medical offerings for Obesity, Diabetes and Cosmetic Surgery in Chennai "
"Bariatric surgery is not only for obese people. It is fast becoming a lifeline for people suffering from uncontrolled diabetes. World over one person dies of diabetes related complications every second. When people cannot control diabetes through diet, exercise or medication surgical intervention at the right time will help them reduce or even get cured from diabetes and its related complications." said Dr.Mahendra Narwaria, Robotics & GI Surgeon &Chariman, Asian Bariatrics.
Dr Sanjay Patolia, Bariatrics& GI Surgeon and Vice Chairman, Asian Bariatrics said "In the metabolic surgery which is also called LaproscopicIlleal Interposition with diverted sleeve gastrectomy, the stomach size is reduced by around 40% and small intestine rearranged in a way that body is enabled to produce maximum hormone GLP1 which optimizes beta cells of pancreas to produce more insulin. This automatically helps in better sugar control"."
"Having performed more than 6500 successful surgeries, we have wonderful results to showcase over time. A good percentage of the patients we see at our Ahmedabad hospital are from South India and hence setting up a center in Chennai will help serve this part of the country better." added Dr.Narwaria.