Waste of Time, manpower: Doctors stand up against VIP duty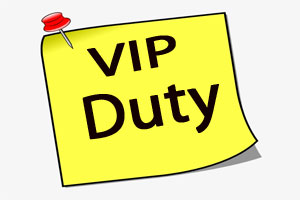 Thiruvananthapuram: Standing against the VIP culture, the Kerala Government Medical Officers' Association (KGMOA) has pointed out that this practice is drastically affecting the day to day functioning of the healthcare centres in the state
The association recently condemned the practice of engaging government doctors on VIP/VVIP duty without following proper guidelines and issued a statement in this regard.
Explaining the issue, KGMOA pointed out that whenever a VIP/VVIP were made to visit the healthcentre, the doctors were deployed to accompany them which are nothing but a wastage of time and available manpower. This practice happened without following any proper guidelines, they alleged.
The President, KGMOA, Dr Joseph Chacko and General Secretary Dr Vijayakrishnan G S issued a statement which read, "Though a special doctor or a medical team accompanies the VIPs and VVIPs, government doctors are made to join them during their visits as if it's a custom or ritual. This practice is being followed at a time when there's a significant shortage of doctors at government hospitals and health centres," quotes the TOI.
According to the existing guidelines which require the issuance of a notice five days prior to such duties outside the hospital, the statement pointed out that the doctors were being intimated just a few hours in advance.
"This creates a lot of difficulties to patients who reach the hospitals. Usually, senior doctors aged above 50 years are being assigned with the task of accompanying VVIPs and they are confronting gross human rights violations in terms of facilities being provided," the statement further added.
The Medical Dialogues team had earlier reported a controversy had erupted in Chhattisgarh over the alleged deployment of a government medical team at the venue of the marriage of the son of Chhattisgarh Home Minister. The image of the order copy, purportedly issued by the office of the Chief Medical and Health Officer (CMHO), Raipur to impose the duty of doctors, had gone viral on social media. The order had received flak from all sides, with people hopelessly quoting that the VVIP culture to be a major issue in India.
Read Also:  VIP Culture: Doctor to Leave PHC post to do duty at Ministers kin's wedding