WB ahead in initiation of breastfeeding in newborns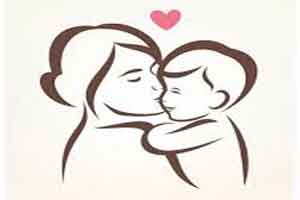 Kolkata: The National Family Health Survey -4 (2015-16) reveals low rates of initiation of breastfeeding within one hour of birth nationally, despite increase in the rates of institutional childbirth.
"However, West Bengal fares better than the national average in this respect," said N N Tiwari, Deputy Technical Adviser of Food and Nutrition Board under the Union Ministry of Women and Child Development.
Speaking at a symposium on World Breastfeeding Week 2017 at M R Bangur Hospital, Tiwari said "This situation calls for urgent supportive health systems, building alliances without conflict of interests, generating awareness amongst all stakeholders including new mothers and their families."
Mentioning about Mother?s Absolute Affection, a central programme launched in August 2016 to promote breast-feeding, Tiwari further said, it is necessary to build an alliance locally with individuals and organisations free from conflicts of interest to garner support for breastfeeding action.
Enumerating the benefits of exclusive breast-feeding of newborns for six months which drastically reduces diarrhoea by 50 per cent, respiratory infection by one-third, contributes towards IQ growth of child and many other positive health benefits, he further informed, 1,56,000 child-deaths, respiratory infections in 34,36,560 children can also be prevented by breastfeeding.
He also said, only 8.7 per cent children at 6-8 months receive adequate diet. "Hence, support for breastfeeding and Infant and Young Child Feeding (IYCF) at the community level is critical."
Further, community needs to be made aware about the contributions of breast-feeding to maternal health like prevention of diabetes, etc and that breast-feeding plays a significant role in addressing Sustainable Development Goals (SDGs) for maternal and child health, non-communicable diseases (NCDs), nutrition, education, poverty, inclusive economic growth and reducing inequalities.
The Union Health and Family Welfare Ministry has urged all states for a strict enforcement of this law and also create awareness about it. Further, to support women for sustaining exclusive breastfeeding, Government has increased maternity leave to 26 weeks for all working women.
President of Breastfeeding Promotion Network of India (BPNI) in West Bengal, Dr Parbati Sengupta stated, Government of India enacted the Infant Milk Substitutes, Feeding Bottles and Infant Food (Regulation of Production, Supply and Distribution) Act 1992 and Amendment Act 2003.
Joint Director of ICDS, Nilanjan Bhattacharya opined that breastfeeding has to be turned into a mass-movement and mothers should be discouraged to feed infant milk substitutes to their babies under normal circumstances.
Need of the hour is reflected in this year?s theme of World Breastfeeding Week- Sustaining breastfeeding together.
Speaking on the occasion, Chief Medical Officer of Health, South 24 Parganas, Dr Asim Das Malakar said in more than 80 percent hospitals and health-care centres of South 24 Parganas, breast-feeding has been initiated within an hour of birth.