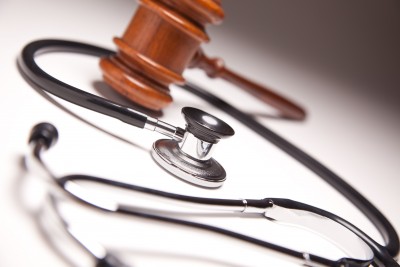 Kolkata: The West Bengal Clinical Establishment Regulatory Commission met complainants and representatives of private hospitals against whom they had received complaints of medical negligence.
The 10-member commission, sans Justice Asim Kumar Roy, chairperson of the Commission, Madhabi Das and Sanghamitra Ghosh, met family members of eight patients and representatives of private hospitals like the city's Apollo Gleneagles, Belle Vue Clinic, Park Clinic, The BM Birla Heart Research Centre and KPC Medical College and Hospital, Ma Sarada Hospital Private Limited and three others from across the state.
Representatives from Ramakrishna Mission Seva Pratishthan, Mission Hospital Durgapur and Howrahs Care and Cure were also called to appear before the panel after receiving complaints of medical negligence from family members of patients who were treated there.
"The Commission has started its hearing on the complaints and wherever we needed answers from the clinical establishments, they were invited for hearing and the proceedings continued," vice-chairperson of the panel Anil Verma, who is now in-charge of the body, told reporters.
"We will decide as the proceedings move forward. We are following the process spelt out in the Act," Verma said adding, the representatives have been asked to submit documents.
"We have been asked about the incident about our complaint. Members of the Commission heard us patiently and assured us of a fair trial. We are hopeful of getting proper treatment from them," said Shalu Chakraborty, mother of four-month-old Kuheli Chakraborty, who died at the Apollo Gleneagles Hospital in April.
The Commission also met family members of Tripti Halder (53) who complained of medical negligence against KPC Medical College and Hospital, relatives of Nilima Dey (72) after receiving complaints against Ma Sarada Hospital Private Limited.
They also spoke to complainants of four others, some of whom had alleged of medical negligence, while some of over charging.
0 comment(s) on WB Clinical Establishment Regulatory Comm starts hearing