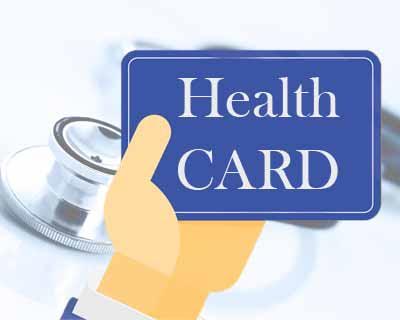 Hyderabad:  Doc Online, a Hyderabad-based telemedicine company has tied up with Okira Health Care Private Limited, a leading health care provider in many states, to offer health cards in West Bengal.
As part of this tie-up, Okira will offer Health Cards on Mobile App to the customers and when a customer purchases this card, Doc Online will enable access to online doctor services.
Read Also: Doctor gets 9 years jail sentence for Health care Fraud
As a result, the customer will get multifarious benefits of instantaneous, convenient, affordable, and accessible healthcare at a very nominal cost, a statement here said on Wednesday.
Medical Dialogues had earlier reported that Vice President Venkaiah Naidu stressed that the private sector should join hands with the Government to ensure availability of Health service for not only to affordable but also to common people.
Delivering his Convocation address at KLE Academy of Higher Education and Research here on Thursday, he said that "the need of the hour is for the private sector to join hands with the government in providing affordable healthcare through public-private partnership".
Read Also: Private sector should collaborate with Govt to ensure availability of affordable Health service: VP Naidu
He said that higher education, particularly in the health sector is witnessing rapid changes due to technological advancements. "No doubt, latest diagnostic and therapeutic tools are helping in the diagnosis and treat some of the hitherto incurable diseases like cancer and heart diseases.
Read Also: Non-communicable diseases, unequal access to healthcare are major challenges in Health sector: VP Naidu
Medical Dialogues is a dedicated Medical Newsportal in India. Our team efforts to bring you updated and timely news about the important happenings of the medical and healthcare sector. Our editorial team can be reached at editorial@medicaldialogues.in
0 comment(s) on WB: Doc Online collaborates with Okira to offer health cards to enable access to online doctor services