WB: Jaadu Ki Jhappi in Kolkata hospital, Communications lessons for doctor patient gap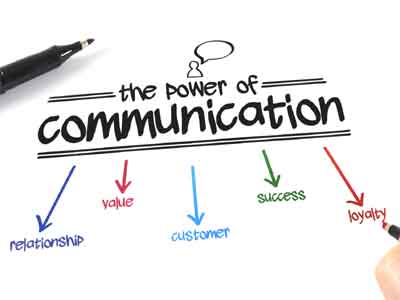 Kolkata: Remember how Munna Bhai's trademark "Jaadu Ki Jhappi" (magical hug) in the film "Munna Bhai MBBS" worked its wonders on patients? Well, a unique communications course designed by a doctor here coaches physicians to be more sensitive and helps bridge the patient-doctor gap.
An initiative by surgical oncologist and breast and endocrine surgeon Diptendra Kumar Sarkar, the communication skills course at the Institute of Post-Graduate Medical Education and Research (IPGMER) here is compulsory for all MBBS passouts at the state-run institution.
 "The essence of the film 'Munnabhai MBBS' was about the communication of a doctor through his 'Jaadu Ki Jhappi'. The Western world has made it mandatory for every medical graduate to undergo a communications skill course and they must individually pass in that course to get any possible degree on earth," Sarkar, chief of the breast services and research unit at IPGMER, told IANS.
"I have started the course at the IPGMER formally since the last year. They have to complete this communications course before they start their internship. There is no way out. There are seven or eight modules," said Sarkar.
One of the modules is on dealing with cancer patients.
"There can be two scenarios: how to tell patients they are suffering from cancer or if they have terminal cancer," he said, citing the example of terminally-ill patient Anand (Rajesh Khanna) and Dr. Bhaskar (Amitabh Bachchan) in Hrishikesh Mukherjee's cult movie "Anand".
Physicians and surgeons are also introduced to dressing and talking etiquette.
"We are also teaching… what dress a doctor or surgeon should be wearing, the way he should be carrying himself in society, the way he should talk to a patient. Nobody comes to a hospital by choice … they are hugely stressed. So in that, they are not normal individuals and so their behaviour will be different. Doctors have to deal with them with patience and sensitivity, Sarkar explained.
Incorporating both verbal and non-verbal modes of communication, the course framework also tells junior doctors to avoid distractions with their cellphones while attending to a patient.
"You should not be talking on cellphones and should not laugh in front of someone who is critically ill. Doctors deal with death everyday and so their attitude is different but patients do not, so they react differently to death," Sarkar elaborated.
In keeping with the new virtual modes of communication such as social media and messenger services like WhatsApp, Sarkar has also added that aspect to the mix.
"Many-a-time patients share reports on WhatsApp. Doctors should be very careful about this and should advise them to visit their clinics instead of sharing official professional opinion over the messenger," he added.