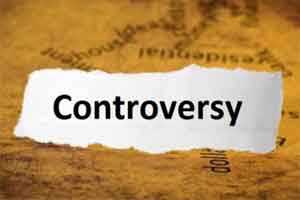 West Bengal: Trouble seems to be mounting for the hospitals and nursing homes in the state, with allegations piling up against the many centres on account of overcharging. Just a few days after chief Minister Mamata Banerjee was seen criticizing healthcare institutions in the state on account of overcharging, reports are now coming in of a farmer who committed suicide after he was unable to pay the hospital bills of his ward's treatment.
HT reports four persons including the owner and staffs of the private Nursing Home was arrested by police after man killed self allegedly unable to pay daughter's inflated medical bill. The incident took place in Burdwan town about 100 kms from Kolkata. Immediately after the incident the police registered a suo moto case, arresting owners and staff of the concerned nursing home in case of abetment to suicide.
The nursing home has been identified as G D nursing home in Burdwan town and the arrested people include Sheikh Joynal, Munshi Muhammed Hasibul Kabir, Abul Khatib who are the owners of the said nursing home. One staff,  Souvik santra has also been arrested in the case
"Those arrested have been booked under various sections including abetment to suicide" a senior police officer of Burdwan confirmed to the daily.
 This came after a farmer allegedly  committed suicide, due to his inability to the pay hospitals bills of his daughters treatment amounting to Rs 44,000.
HT
adds that the villagers complained to the Burdwan district administration about the alleged over charging by the nursing home authorities which prompted Tapan to commit suicide. Based on the complaint the police detained the four persons for questioning in regard to the alleged over-charging and lack of basic infrastructure in the nursing home on Saturday. Later they were arrested.
This comes just two days after a top private hospital,  Apollo Gleneagles Hospital in Kolkata courted controversy for allegedly refusing to release a patient without settling of dues despite chief minister Mamata Banerjee's warning against such practice just two days back.
Read more at Medical Dialogues: Apollo Hospital, Kolkata told to refund Rs 8 lakhs to family of deceased patient 
In the said case of Apollo, the West Bengal health secretary R S Shukla has now come out statingthe department was not satisfied with the reply of Apollo Gleneagles Hospital in the case.
"We are not satisfied with the reply of the hospital. We feel that the case could have been handled in a better way," Shukla told reporters after his meeting with the officials of the hospital, who were summoned."The incident could have been avoided with more appropriate steps," he said adding "We have asked them (hospital officials) to appear before us with more documents in support of their explanations."
Shukla also criticised the hospital authority for taking fixed deposit papers from the patient party. "The hospital authority can't take FD papers from patient party."
13 comment(s) on WB: Nursing Home owners arrested after man commits suicide over hospital bills