WB Passes Stringent Act to Control Private Healthcare, IMA stands in opposition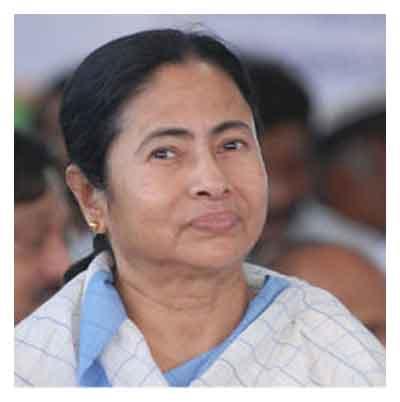 Kolkata: With an aim at regulating the private hospitals and nursing homes, West bengal Assembly was seen passing the West Bengal Clinical Establishments (Registration, Regulation and Transparency) Bill 2017 on Friday. The bill is reported to have been passed by voice vote, with the government rejecting the opposition demand that it be sent to the standing committee for scrutiny.
"This Bill aims at bringing transparency, ending harassment of patients and taking steps to stop medical negligence," Chief Minister Mamata Banerjee, who holds the health portfolio, said while presenting the Bill in the Assembly.
"Some hospitals are overcharging patients, making exaggerated bills. The greed is crossing all limits. When the limits of patience are broken, steps have to be taken," added Banerjee.
SALIENT FEATURES
Some of the Salient features of the Bill/Act Include


The Act is applicable to all healthcare delivery establishments including private hospitals, nursing homes, clinics, dispensaries and polyclinics.


Regulatory Authority:The Bill/Act sets up the West Bengal Clinical Establishment Regulatory Commission, which will monitor private healthcare institutes. The 13-member panel will be headed by a retired judge. It will have status of a civil court. It will be empowered to summon both parties in case of a dispute and examine case before passing an order


With the Act there would be severe penalty - ranging from monetary compensation to proceedings under the Indian Penal Code and seizure of property - if patients suffer or die because of negligence or bad management or, forced to pay inflated bills


 It makes mandatory for private hospitals to pay compensations in case of medical negligence. Hospitals violating this law will be liable to pay fine of Rs. 10 lakh or more. Compensation in case medical negligence: Rs 3 lakh for minor damages, Rs 5 lakh for big damages and minimum Rs. 10 lakh in case of death. This compensation will be given within six months. The compensation amount will not be more than Rs 50 lakh.


Penal measures: It ranges between compensation and scrapping the licence of the physician/hospital. The commission can put offender behind bars up to 3 years. It can also order trying the offender under the Indian Penal Code (IPC) provisions if it deems fit.


Fair Pricing: Hospitals with more than 100 beds must start fair price medicine shops. They are mandated to declare bed charges, ICU charges and package costs which can't be altered.


IMA Opposes
The IMA Hospital Board of India was seen clearly rejecting the legislation, calling it a misuse of state power, and demanding the state to repeal the Act
" The state government has failed miserably in not studying the cost input in private healthcare. Without even a semblance of a professional costing how can a government irrationally decide treatment rates and charges?" stated a press statement by the organisation
"The provision of the act are imposing an inspector raj and the licenses of the hospitals can be cancelled every time there is a death to satisfy a politician or two. To include medical negligence under criminal jurisprudence is unjust. At no time, in a treatment there is an intention to kill the patient or there is no mens rhea," the statement issued by Dr RV Asokan, Chairman IMA Hospital Board of India and Dr Jeyesh Lele, Secretary IMA hospital Board of india added.