West Bengal Hospital makes special effort for transgender patients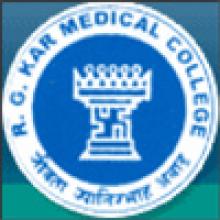 West Bengal has 9,868 members of the third gender in rural Bengal according to the Socio Economic and Caste Census 2011, and the state has left no stone unturned to recognise the development of transgenders. With the only state in India to have a developments board for transgenders, R.G. Kar Medical College and Hospital in Kolkata has taken this initiative forward by creating separate space cabins, and special teams comprising counsellors, psychiatrists, nurses and other health personnel, at the premise. The hospital also plans to have a facility for sex-alignment surgery.

This step is in line with the objective of recognizing the transgender members as a mainstream community. The state government's initiative in this direction can also be viewed in the positive context of roping in India's first transgender college Principal Manabi Bandyopadhyay to work with its transgender development board in framing a new policy for the third gender in Bengal.

As reported by IANS,

Bandopadhyay made headlines with her appointment as the head of Krishnagar Women's College in Bengal, a first for India.

While states like Tamil Nadu and Maharashtra have transgender welfare boards, Bengal has the country's sole development board for them.

This year, varsities like Presidency University and Jadavpur University introduced separate criteria in admission forms for inclusion of the third gender.

At the national level, the Rights of Transgender Persons Bill, 2014 was passed by the Rajya Sabha in April.

For the first time in 45 years, the Rajya Sabha unanimously passed a private member's bill. It envisages creation of a national commission for transgender communities and state level commissions.