West Bengal records highest dengue deaths in country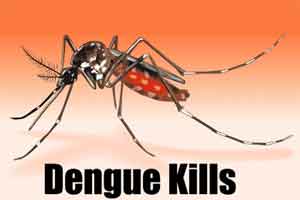 KOLKATA: West Bengal has reported the highest number of dengue deaths in the country so far this year with the figure till August end standing at 22, Union Health Ministry has said on its website.
Dengue deaths in West Bengal this year is up from 14 in 2015 when Delhi had earned the distinction of recording the highest number of deaths due to the disease at 60.
A list on the website of National Vector Borne Disease Control Programme under the Directorate General of Health Services of the Ministry of Health and Family Welfare showed that 5,129 dengue cases were reported in the state till August 31.
According to the last figure given by state Director of Health Services Biswaranjan Satpathy, West Bengal has 23 dengue-related deaths with 5,639 people affected by it from January to August 31.
Several calls to state Health Minister Sashi Panja, health secretary and DHS over this figure went unanswered.
West Bengal is followed by Odisha and Kerala, both recording nine deaths each. Karnataka so far has registered six deaths due to dengue, while two people died in Delhi till August 31, the website said.
There have been 60 Dengue deaths with 27,879 dengue cases reported from different states and union territories in the country so far this year.
There were 220 dengue deaths and 99,913 cases of the vector-borne disease last year, it added.