................................ Advertisement ................................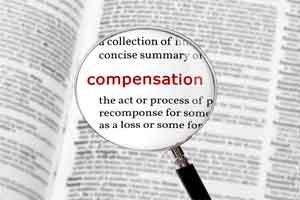 Kolkata, Jan 18 West Bengal Health Regulatory Commission has directed a reputed private clinic in south Kolkata to pay Rs 50,000 compensation for irrational trade practice with regard to a case in May last year.
Commission chairman Justice Asim Kumar Roy told a press meet today that after the hearing of the case the verdict was given asking the concerned clinic to pay Rs 50,000 as compensation to the patient party.
"The clinic had adopted irrational trade practice and irrational treatment and even did not properly respond to the commission's queries. We imposed the fine after due deliberations examining all aspects," Justice Roy said.
About the death of a two-year old girl at a super speciality private hospital earlier this week which triggered agitation by her family, Justice Roy said, "All I can say is we have sympathy for the bereaved family but we have to assess the reasons and circumstances in a fair and dispassionate manner."
He said the commission had received 264 complaints of which 29 were disposed off till today while 78 cases were already heard.
................................ Advertisement ................................
There is also the case of a big hospital in Kolkata where a patient was first given wrong treatment by one of its doctors. The hospital rectified the treatment when the patient went to it the second time and did not charge Rs 1.5 lakh due for it. It told the commission no charge will be taken during the third phase of treatment related to this case as well, Justice Roy said.
"But the case will be under our scanner," he said.
To a question, he said the cases were being taken up on first come first serve priority as otherwise a section of people will complain about their cases being pushed back.
He said the commission, which was announced by Chief Minister Mamata Banerjee on February 22, 2017, was bringing private medical establishments under control in the past few months.
To a question on whether hospitals were strictly following the commission's guidelines, including those on rates, a senior health official present at the meet said deadlines have been given to the hospitals. "Some hospitals have responded while some have not." SUS KK KK
Meghna A Singhania is the founder and Editor-in-Chief at Medical Dialogues. An Economics graduate from Delhi University and a post graduate from London School of Economics and Political Science, her key research interest lies in health economics, and policy making in health and medical sector in the country.
She can be contacted at meghna@medicaldialogues.in.
Contact no. 011-43720751
................................ Advertisement ................................
0 comment(s) on West Bengal: Regulatory Commission slaps Rs 50000 compensation on Clinic