Whats your Religion: SMS Medical College hospitals to ask each of their OPD patients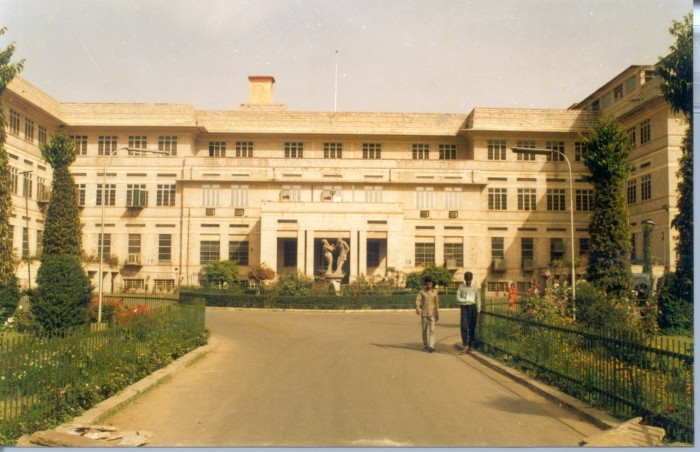 Jaipur: Controversy as erupted at the associated hospitals of SMS medical college, after the policy move by the hospital to ask patients to fill a pre-OPD form that particularly questions them about their religion. While the move has drawn flak from activists, the hospital justified the clause in the name of research
All patients going to the SMS Medical College and its associated hospitals will have to disclose their religion at the time of registration, a move which authorities say is meant to create a database of population-specific diseases.
An order was issued by SMS Medical College principal Sudhir Bhandari on July 12, asking associated hospitals to follow the system of filling a pre-OPD form in which patients have to write all their details, including religion.
The system has already been introduced in SMS Hospital and the associated hospitals are likely to implement it soon, officials said.
SMS Hospital Superintendent DS Meena said information about religion, sex, age, area helps to prepare a database for medical research purposes and also helps to understand the disease prevalent in a specific area and population.
Read Also: Punjab: Counselling discovers 60 missing GSMC students in the US
The system has been introduced with the intention to create such a database, he said.
Giving examples, he said that Vitamin D deficiency is more common in Muslim women and penile carcinoma is common among Hindus, so such information was important for medical research.
The move however drew flak from health activists,which slammed the government accusing religious profiling by the hospitals.
The college authorities, however maintained that there is nothing unusual in asking patients to mention their religion in the outdoor patient department (OPD) slip,
"There is nothing unusual in this. It is a global practice. Clinical trials, studies, and research are based on these details. Seasonal diseases can be tracked through this and the planning for their treatment can be prepared using these details," Dr Meena told reporters here.
Read Also: MBBS Admissions In Gujarat: Fee structure of medical colleges released