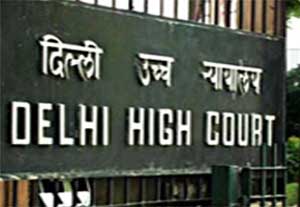 Delhi: The high court recently sought the response from the AAP government as well as the Delhi police on Public Interest Litigation (PIL) regarding formulation of suitable schemes for drug addicts and their rehabilitation.
The PIL filed by one activist Salek Chand appealed for framing a policy for providing medicines, treatment, nutrition, education and rehabilitation to drug addicts, as per PTI.
Through advocate J K Gupta, Chand sought a direction to the Delhi government to allot sufficient funds to the various agencies and non-governmental organizations dedicated to looking after drug addicts.
The plea pointed out the current lack of rehabilitation centres and a mechanism to admit addicts at these places and hospitals for treatment. The petitioner told the court that most of the addicts were "homeless, helpless and abandoned by families", reports TOI.
While issuing a notice to the Delhi government and the city police, a bench of Acting Chief Justice Gita Mittal and Justice C Hari Shankar observed, "The national capital was facing a huge problem as there are no rules in place for regulating de-addiction centres."
The court asked the Delhi government to provide complete details of the rules and regulations in place with regard to the operation of de-addiction centres.
The court postponed the matter for further hearing on August 29.
1 comment(s) on Where are De-addiction Centers: High Court Asks AAP Government