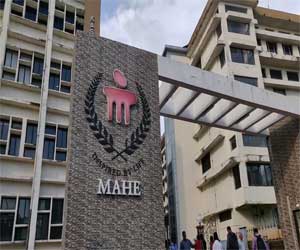 Mangalur: The Manipal poison detection centre, which started functioning in March 2015, has been recognized by the World Health Organization for its contributions as a specialized unit that advises and assists with the prevention, diagnosis and management of poisoning.
The centre was established as the Kasturba Medical College (KMC) hospital at Manipal received many poisoning and drug-abuse cases regularly, a release here said.
The analytical toxicology wing was started to support diagnosis, early intervention, and comprehensive care. As per data, more than 50,000 people die every year in India from toxic exposure.
................................ Advertisement ................................
Read Also: MAHE emerges as Top Private Indian University in QS World Rankings 2020
................................ Advertisement ................................
The WHO has listed the centre in the directory of World Poison Centres on their website and a plaque on the achievement was unveiled by Manipal Academy of Higher Education (MAHE) vice-chancellor H Vinod Bhat at the Biochemistry demo hall recently, the release said.
The centre also has a toxicology laboratory and a clinical treatment unit.
The incidence of poisoning in India is among the highest in the world and more than 50,000 people die every year from toxic exposure. To add to this, there is rampant use of substance of abuse amongst the younger generation.
As Kasturba Medical College hospital is a main tertiary care referral hospital catering to a population of 130,000,000 across states of Karnataka, Kerala and Andhra Pradesh in southern part of India, we frequently get poisoning/drug abuse cases. In order to support diagnosis, early intervention and comprehensive care, Analytical toxicology wing was started on 20 March 2015.
This wing was established in collaboration with department of Biochemistry, Forensic Medicine and toxicology and Pharmacy Practice. This center offers different panel of tests including- drug abuse panel; pesticide panel; alcohol panel; narcotic panel and heavy metal panel. This is helping in early detection and proper treatment of such cases.
Author Details
Medical Dialogues Bureau consists of a team of passionate medical/scientific writers, led by doctors and healthcare researchers.  Our team efforts to bring you updated and timely news about the important happenings of the medical and healthcare sector. Our editorial team can be reached at editorial@medicaldialogues.in. Check out more about our bureau/team here
................................ Advertisement ................................
0 comment(s) on WHO recognition for Manipal poison detection centre at Kasturba Medical College