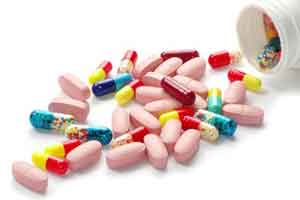 The Supreme Court has questioned the  central government for  buying vaccines from the market and  not making functional or upgrading its own vaccines manufacturing units.
"Why don't you make your own units functional, instead of procuring from the market," asked the bench of Chief Justice T.S. Thakur, Justice R. Banumathi and Justice Uday Umesh Lalit.
"That only shows that there is no will to start them. You don't want to manufacture," observed Chief Justice Thakur, apparently unimpressed by the reply furnished by the government counsel.
As the counsel pointed at  old technology in government undertakings, the bench said: "If your technology is less than that of the private sector, you upgrade it. You are shutting down the government establishments and buying from private."
It then sought the presence of attorney general, while adjourning the matter for further hearing, when the court re-opens after the Holi break.
The court's observation came in the course of the hearing of a PIL by S.P.Shukla and others seeking to operationalise the vaccine manufacturing companies in the public sector.
0 comment(s) on Why are vaccine units not functional, asks Supreme Court