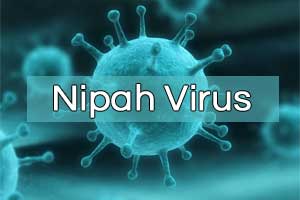 PANAJI: A native of Kerala was on Monday quarantined at the isolation ward of Goa Medical College and Hospital (GMC) after he developed symptoms of those affected by deadly virus Nipah.
Speaking to reporters, Health Minister Vishwajit Rane said it was not clear whether the person was suffering from the Nipah disease or not and it would be clear after verification of the test results.
"It is not clear yet whether it is a Nipah case. We will have to wait for test results from Pune. The person admitted himself on his own, after he felt he had some symptoms similar to those affected by Nipah and he has been kept in the isolation ward at the Goa Medical College," the minister said.
He said all possible measures were being taken to make sure that the patient was quarantined. The patient had traveled to Kerala recently.
0 comment(s) on Nipah Virus: A suspected case found in Goa, patient quarantined