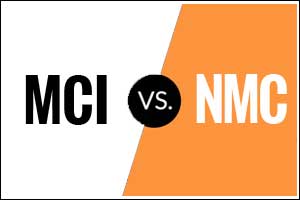 New Delhi: National Medical Commission ( NMC) is expected to soon become a reality with all the union government taking all the steps in the said direction.
Medical Dialogues team had recently reported that through a special ordinance, the government announced to set up 7 member committee to run the Medical Council of India till a bill which seeks to replace the body with a new commission . This indeed came as a surprise move to everyone, as the ministry had only just a few days ago directed the fresh elections of the Medical Council of India. The call for an election was a statutory requirement as the tenure of 80 of the 103 members was coming to an end in November/December.
However, soon after a notification was released by the Shri Amit Biswas, Under Secretary to the Government of India, which announced the withholding of the process of nomination election of MCI's members
I am directed to refer to this Ministry's letter of even number dated 20th August, 2018 on the above-mentioned subject and to say that in view of the promulgation of the lndian Medical Council (Amendment) Ordinance, 2018 to supersede the Medical Council of India and to place it under the administrative control of a Board of Governors, the process of nomination/election for MCI members may be withheld till further orders.
The notification indeed brought a sense of confusion as many states such as Chattisgarh had already initiated the process and invited nominations of the posts. However, the withholding of elections at the same time clearly implied that the government has no intention of constituting a new MCI and is straight away going to jump to the National Medical Commission.
The move has not gone well the Indian Medical Association (IMA) which demanded that the election process of Medical Council of India should be allowed to continue. The IMA Action Committee, in an emergency session held in Mumbai, condemned the "supersession" of MCI terming the government's move, at a juncture when the election to MCI has been announced, as "unwarranted and malafide".
Read also: Cabinet Approves 6 amendments to National Medical Commission Bill, Check out details
The organisation is also opposing the National Medical Commission itself Sternly opposing the clauses on the National Licentiate Exam, Limited number of elected members in the bill as well as lack of adequate representation to the states.
Read Also: NMC Bill: IMA Releases Point by Point Rebuttal to Health Ministry FAQs, details here
Despite the oppostition, the Modi-government is keen on getting the bill passed in both the houses come next session. The bill has been put forward by the Niti Aayog as its major reform and overhaul of the medical sector seeking a complete replacement to the existing Medical council of India, which the 2016 parliamentary committee noted has become outdated and completely failed in its functioning as a neutral regulator. The committee at that time observed
Due to massive failures of the MCI and lack of initiatives on the part of the Government in unleashing reforms, there is total system failure due to which the medical education system is fast sliding downwards and quality has been hugely side-lined in the context of increasing commercialization of medical education and practice. The situation has gone far beyond the point where incremental tweaking of the existing system or piecemeal approach can give the contemplated dividends. That is why the Committee is convinced that the MCI cannot be remedied according to the existing provisions of the Indian Medical Council Act, 1956 which is certainly outdated. If we try to amend or modify the existing Act, ten years down the line we will still be grappling with the same problems that we are facing today. Nowhere in the world is there an educational process oversight, especially, of medical education done by an elected body of the kind that MCIis. Managing everything of more than 400 medical colleges is too humongous a task to be done by the MCI alone because the challenges facing medical education of the 21st century are truly gigantic and cannot be addressed with an ossified and opaque body like MCI. Transformation will happen only if we change the innards of the system
25 comment(s) on With MCI Elections withdrawn, National Medical Commission is now an eventuality