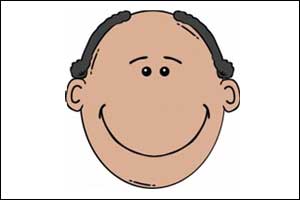 Patna: An auspicious life-changing event for a Delhi based Neurologist turned into a nightmare after his would-be bride refused to marry him at the very last minute citing his baldness as the reason.
An indeed shocking incident took place in Sugauli village in West Champaran in Bihar where the girl took the decision to call off her wedding as soon as the to-be groom removed his crown from his head and the bride seeing the groom, got angry over his baldness.
The doctor's father informed the media that the said marriage was decided one year ago. The girl's father had even gone to the doctor's Delhi-based flat three times and stayed for several days and saw the boy.
Despite efforts from both the bride and groom's families and wedding attendees, the woman refused to be convinced to wed the doctor stating that he is bald reports  IBT Times 
Gulf News reports that left unnerved, the groom's side launched an extensive search for 'bride' and soon, the groom was married to another girl from the same village at a local temple
5 comment(s) on Woman refuses to marry Delhi Neurologist on account of his baldness