Tamil Nadu: Patient Accuses State Medical Council of Negligence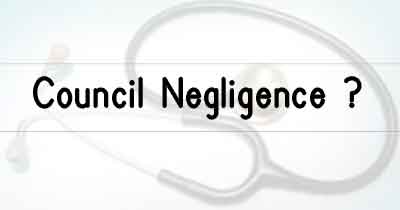 Trichy: A women from Trichy is gone ahead in the media demanding action against the Tamil Nadu Medical Council after alleging that the state medical council has failed to take action against the erring Hospital, in the medical negligence case that she was fighting.
The medical negligence case is that of one  Rajalakshmi, 27, from Burma Colony in Trichy district, who had filed a case with the council alleging medical negligence by the doctors of private Hospital, who had left a 129 cm lengthy and 11cm wide gauze in her stomach during a surgery last year.
The council, however, refused to take action against the hospital, based on a report submitted by a five-member committee of doctors formed by Trichy collector K S Palanisamy, which cited lack of evidence. Rajalakshmi has demanded action against the council for failing to incorporate evidence and taking action against the hospital.
"We learnt that the TNMC did not take the evidence of removing the gauze from my stomach at Command Hospital in Bengaluru as a valid one to take action against the hospital. Their decision caused severe mental agony to me. So I demand the collector to recommend action against the medical council," Rajalakshmi told TOI.
Her husband, P Anand,army soldier also alleged that the TNMC did not probe the matter properly by not accepting the genuine medical case sheet of operating out the gauze. The medical sheet signed by GP captain KM Babu reads: "This is to certify that Rajalakshmi, wife of P Anand, 26 years, underwent emergency exploratory laparotomy for post-cesarean intra-abdominal pelvic abscess with sepsis on August 19, 2015 with intraoperative finding of large roller gauze in the abdomen..."
 "It is unacceptable to refuse to consider the certificate of an army hospital as an evidence. Further, a CT scan taken at Trichy GH on August 17 also revealed multiple intra-abdominal abscess. The Tamil Nadu Medical Council is not acting fairly," he added
The couple may now approach the director of medical services for further action.