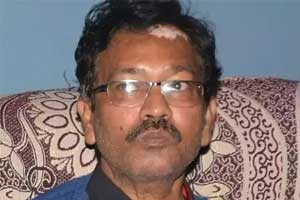 Gonda: A deputy chief medical officer (CMO) posted here committed suicide Monday morning allegedly due to extreme work pressure, the police said.
Gayasul Hasan (49) hung himself from a tree in the Awas Vikas Colony where he was staying with his wife and two sons, they added.
According to the family, Hasan ended his life early morning while they were asleep.
"His wife said he had dinner with the family the previous night and was listening to music till late. She woke up in the morning and found his body hanging from a tree in the lawn…," Gonda SP Lallan Singh informed media persons.
Dr Hasan had only recently been handed over the charge of deputy CMO. His wife stated that he was feeling tremendous work pressure
Speaking to the Indian Express, the deceased's wife Heena said her husband had been "frustrated" ever since he was handed the CMO charge. She added that he had requested his seniors not to hand over the CMO's official phone number to him.
"He did not sleep at night…He was facing too much pressure as he had the responsibility of the whole district. He had told us that as CMO sir is out of station for training, he was not able to do his own work," Heena told reporters.
"So far no suicide note has been recovered. As per information obtained till now, there was work pressure (on Hasan)," Lallan Singh said.
While the body was sent for post-mortem examination, District Magistrate Prabhanshu Srivastava said that the incident would be thoroughly probed. The post-mortem revealed  'ante-mortem hanging' as the cause of death
3 comment(s) on Work Pressure : Dy Chief Medical officer Gonda found hanging by tree