Work Pressure: PG Pediatrics student commits suicide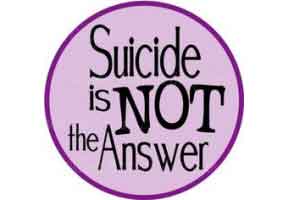 Ahmedabad: A 26-year-old third year of a post-graduate course in paediatrics, Dr Medhavi Patel allegedly committed suicide by injecting herself with a drug to be an anaesthetic agent.
According to the police report, the doctor was under stress with her work schedule and studies. The police said Meghavi left a suicide note in which she said she was taking this step due to her ill-health as she was suffering from tuberculosis for long and the pressure of studies.
The incident came to light when the sweeper at the residential hostel for PG students of NHL Medical College had knocked her Medhavi's room as per routine. When she did not respond to repeated knocks, the nearby residents were called on the spot and the door was forced open and Meghavi was found on her bed unconscious. She was taken to the VS Hospital where she was declared dead.
"Medhavi had done her MBBS from the same institution. Daughter of a senior government official, she had got married to Dr Vishal Patel, an MD (radiologist) currently working in Surendranagar, eight months ago. They had got engaged three years ago. Her father-in-law is a paediatrician having his hospital in Asarva. Her colleagues said that she was on duty in the hospital till 10 pm on Sunday," said an Ellisbridge police official, reports TOI
"We are yet to identify the drug she used. She was found dead in her room in the girl's hostel in the morning," inspector Patel said, adding that autopsy report was awaited.