Work together for solution of common problems: Nadda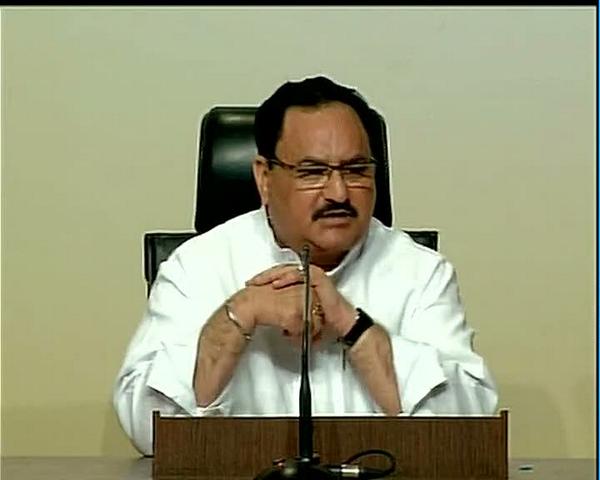 Shri J P Nadda, Union Minister of Health and Family Welfare addressed the 20th Annual Board Meeting of Partners in Population and Development (PPD), at Dhaka, in Bangladesh.

Speaking on the occasion, Shri Nadda appealed to all the partners to work together to share sustainable, effective, efficient, accessible acceptable and equitable solutions to the common problems considering the diversities of the member countries. He said that while it is heartening to enumerate gains made by this partnership much hard work and many challenges lie ahead. Funds mobilization from northern countries and institutions has to be stepped up. It has to be done through not only advocacy efforts but also through preparation of project proposals, he stressed. He also stated that PPD is fully dedicated to the promotion of South-South partnerships and it provides an excellent platform for expanding and improving South-South collaboration in the fields of reproductive health, population, and development. It serves as an instrument to unlock the economic potential of developing countries for realization of an equitable and universal development paradigm, he further added. The Minister also stated that PPD has increased its visibility and has been seen as a leading global actor in ensuring that the unfinished agenda of MDGs is taken forward in the SDG era and that there is continued focus on Maternal, Newborn, Child and Adolescent health both in terms of generating resources for these critical areas and ensuring that they remain on the political radar as a priority.

The Union Health Minister stated that an effective strategy for knowledge management that includes establishment of learning sites, designing online courses on reproductive health and setting-up centers of excellence to demonstrate low cost innovations need to be a priority. He hoped that with assistance and support from all the member countries, PPD will be able to take on these initiatives. It will respond to the challenges and opportunities that confront us in improving the reproductive health of people in the developing world, he said.

Shri Nadda expressed satisfaction on the body of work that has been done together in reinvigorating PPD. He said "We have taken stock of the organization through a comprehensive management and financial audit, reviewed and streamlined management policies and practices. We have restructured governance and management systems and procedures, created more inclusive governance by expanding the Executive Committee".

"We have also refocused the organizational strategies and created programmatic and financial oversight structures", the Minister said.

Shri Nadda said that the Executive Committee and Board Meeting in recent years have gradually transformed into forums of strategic and policy deliberations. The 27th EXCO Meeting will accordingly review; apart from the conventional issues the Work Plan for 2016 – the first annual workplan of the new five year strategic plan. Contributions of the members to this discussion will be critical as this work plan will set the tone for PPD's transition to a larger agenda, the Minister stated.

union health minister also said that in order to strengthen South-South Cooperation, PPD has undertaken a survey to assess the need of member countries and he hoped that the presentation of these finds will be instrumental in determining how we move forward.

The Union Health Minister for Health and Family Welfare reaffirmed India's continued commitment to promote South-South Cooperation in Reproductive Health, Population and Development.