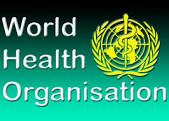 Today is World Tuberculosis Day- "Unite to End TB: Leave no one behind"-SLOGAN OF WHO
World TB Day celebrated on March 24 each year to raise awareness about the burden of tuberculosis (TB) worldwide and the status of TB prevention and care efforts. It is also an opportunity to mobilize political and social commitment for further progress in efforts to end TB. This annual event commemorates the date in 1882 when Dr Robert Koch announced his discovery of Mycobacterium tuberculosis, the bacillus that causes TB.
The year 2017 is the second year of a two-year "Unite to End TB" campaign for World TB Day. This year, WHO will place a special focus on uniting efforts to "Leave No One Behind", including actions to address stigma, discrimination, marginalization and overcome barriers to access care to reach the target of ending TB by 2030 as part of the UN Sustainable Development Goals and the WHO End TB Strategy.
WHO issues ethics guidance to protect rights of TB patients
• Provide patients with the social support they need to fulfil their responsibilities
• Refrain from isolating TB patients before exhausting all options to enable treatment adherence and only under very specific conditions
• Enable "key populations" to access same standard of care offered to other citizens
• Ensure all health workers operate in a safe environment
• Rapidly share evidence from research to inform national and global TB policy updates.
• India has the highest TB burden country in the world in terms of the absolute numbers of incidence cases each year. Mortality due to TB is the third leading cause of years of life lost (YLLs) lost, in the country.
• TB is caused by bacilli spread through droplet nuclei (less than 5 microns) infection. Droplet nuclei can remain suspended in the air for extended periods, and thus are a source of exposure to susceptible individuals.
• Split AC is not the right atmosphere for sputum-positive cases. Natural windows and fans are better alternatives.
• TB does not spread through handshakes, using public toilets, sharing food and utensils, blood transfusion and casual contact.
• TB can be of lungs (pulmonary), or outside the lungs (extra pulmonary). In 85% of cases, lungs are involved.
• TB infection and TB disease are not the same; 90% of those infected may not develop TB in their life time.
• Although TB is an infectious disease, all cases of TB are not infectious. Only sputum–positive TB patients are infectious to others.
• Extra-pulmonary TB is not infectious.
• All open TB patients need to immediately identified and treated till they become sputum negative and non-infective.
• Most TB-positive patients do not disclose their TB status due to the fear of social stigma and so keep spreading the disease to others.
• The public needs to be informed that every open case of TB will cause 15 new cases of TB, if not treated in time.
• TB is a curable disease. Full and adequate treatment is important for complete recovery.
• About 2-3% of TB cases have primary MDR TB. Whenever MDR TB is suspected, refer the patient to TB specialist
• Do not ignore a cough of more than two weeks.
• Every cough with or without sputum is not TB.
• Any person with symptoms and signs suggestive of TB including cough >2 weeks, fever >2 weeks, significant weight loss, blood in sputum etc. and any abnormality in chest X-ray must be evaluated for TB.
• Children with persistent fever and/or cough >2 weeks, loss of weight / no weight gain, and/or contact with pulmonary TB cases must be evaluated for TB.
• If the first sputum is positive, a second sample should also be tested; if both are positive, this indicates heavy infection load.
• Sputum should always be collected early in the morning as the first sample. Rinse the mouth with water and cough out the sputum. Do not use mouthwash. Move away from people, when collecting the sputum sample.
• Patients with TB should dispose their sputum by burning, burying it in the soil or disinfecting them with a disinfectant.
• All patient with cough should be provided with simple mask at the reception of a hospital. Doctors should wear N 95 mask for TB prevention
• 10% of HIV–positive patients will develop TB every year.
• If an elderly develops TB, rule out diabetes and if an elderly develops diabetes, rule out TB.
• Rule out TB in every case of uncontrolled diabetes.
• A minimum six months of treatment is required for a patient with TB.
• In TB meningitis, treatment duration of 9 months is required
• Bone TB requires treatment for 9 months.
• Diagnosis and treatment for both, drug sensitive and drug resistant TB, under RNTCP, is free of cost.
• The first-line drugs used for new TB cases under RNTCP are a combination of rifampicin, isoniazid, ethambutol and pyrazinamide, administered as standardized treatment regimen. Injection Streptomycin is an additional drug given to re-treatment cases.
• The main second-line anti-TB drugs for treatment of MDR-TB are kanamycin, levofloxacin, ethionamide, pyrazinamide, ethambutol and cycloserine.
• TB drugs are often taken as single dose. Divided doses are not recommended.
• It takes up to 15 days for a sputum-positive case to make non-infectious case. The first 15 days before a person becomes non-infectious are most dangerous to the family members as the bacilli is most infectious during this period.
• A sputum-positive case, if not treated, remains infective for the coming 2 to 3 years.
• If untreated, two-thirds of people with full blown TB will die.
• It is very important to trace or track every contact of TB.
• If the patient stops treatment within one month, restart the treatment & complete it.
• If the patient stops the treatment for more than one month, he/she should be treated as re-treatment case. Cases where the gap in treatment is more than one month should be referred to and treated by TB Specialists.
• Treatment of sputum-negative TB is similar to that of a new sputum-positive case.
• Treatment of extra pulmonary TB is similar to that of a new sputum-positive case.
• Presumptive TB patients without microbiological confirmation (smear microscopy, culture and molecular diagnosis), but with strong clinical and other evidence (e.g. X-ray, Fine Needle Aspiration Cytology (FNAC, histopathology) may be diagnosed as "Probable TB" and should be treated.
• In children, anti-TB drugs are to be given as per weight for each child.
• Vide letter number Z-28015/2/2012-TB, the Government of India, Ministry of Health and Family Welfare on 7th May 2012 declared TB as a notifiable disease.
• Not notifying TB is a violation of MCI Act (5.2, 7.14), Municipal Corporation Act and Sections 269 & 270 of the Indian Penal Code.
• In adults starting ATT only on the basis of X-day or tuberculin test may amount to deficiency in service under CPA.
• Compliance of treatment should be counseled. Not counseling a patient about compliance may amount to violation of Indian Penal Code under Clauses 269 and 270.
• Maintenance of written records in TB care is very important.
• Government of India has released Standards for TB Care in India (STCI), an initiative to introduce uniform standards for TB care in all sectors.
• Serological tests for TB are banned in the country.
• In 2016, Bedaquiline, a new anti-TB drug for treatment of MDR TB was launched as part of the RNTCP. It is being introduced at six identified tertiary care centres across India.
• Cartridge Based Nucleic Acid Amplification Test (CBNAAT) was also introduced in the program in 2016. CBNAAT is a rapid molecular test which detects Mycobacterium tuberculosis and rifampicin drug resistance, simultaneously.
•  Single Window Disease Surveillance and Adverse Events Reporting Cell under one roof for Notifiable diseases such as TB and other communicable diseases.
• EVERY NATION  is committed to the SDG target (3.3) of ending the epidemic of TB by 2030.
Dr Mario Raviglione, Director, WHO Global TB Programme said, "The guidance we have released today aims to identify the ethical predicaments faced in TB care delivery, and highlights key actions that can be taken to address them."
(WHO, March 22, 2017)
0 comment(s) on World Tuberculosis Day – prevention, management and treatment of TB