Write letters to patients in plain English: UK Body tells its Doctors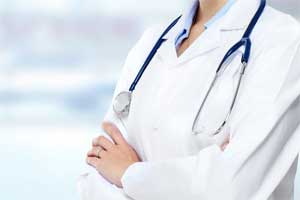 Doctors are also being asked to avoid potentially
stigmatizing
phrases and being told that "You have diabetes" is better than "You are diabetic".
London:  The UK Academy of Medical Royal Colleges on Tuesday issued a new guidance for hospital doctors to write letters directly to patients and in simple English, rather than using medical terminology or Latin words, to improve communication between doctors and patients.
The "Please Write to Me" drive by the representative body for the country's 2,50,000 doctors, aims at cutting down on the use of acronyms and complex medical jargons that make it difficult for common people to understand their conditions.
"Doctors who have adopted the practice say their communication style has become more patient-centred. GPs (general practitioners) find the letters easier to understand and spend less time interpreting the contents for the patient," the academy's new guidance stated.
"Most importantly, patients find such letters more informative, supportive and useful," it noted.
The new initiative is aimed mainly at doctors working in outpatient clinics, although it is being promoted as best practice for all clinicians who need to write clinical letters.
Doctors are being asked to write directly to patients, rather than sending them a copy of a letter penned to their GP.
As an example, it notes that using the phrase "twice daily" to explain the dose of a medicine is better than the Latin abbreviation "bd".
"Use short sentences, plain English, and cover only one subject in each paragraph," the guidance suggests.
Doctors are also being asked to avoid potentially stigmatising phrases and being told that "You have diabetes" is better than "You are diabetic".
They are also encouraged to think about softening the impact of potentially sensitive information by using a more non-committal style, as with: "During the examination, the tremor and stiffness in your right arm suggest that you have Parkinson's disease."
The move comes after a trial found that both doctors and patients favoured the new system.
Peter Rees, the chair of the academy's patient committee, said: "Patients will certainly welcome this move, not least because they are generally far more informed about their health these days and it helps them take ownership of their care."
"It also helps patients remember what was discussed in the outpatient clinic and gives them confidence that the doctor sees them as a person rather than a case. Patients should push for this to be adopted at their local hospitals," he added.