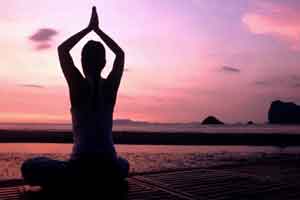 Government Identifies Quality Council of India ( QCI) to Certify and Regulate Yoga Professionals.
In a move forwarding Yoga as a discipline, the government has started a voluntary certification of Yoga professionals. The scheme, which is proposed to be mentored by Ministry of AYUSH will create three levels of Yoga Professionals, Yoga teachers, Yoga masters and Yoga gurus.
The Ministry has Identified Quality Council of India ( QCI), the regulatory body responsible for quality medical Care through NABH accreditation to develop a Voluntary Scheme for Evaluation and Certification of Yoga Professionals recognizing that QCI has expertise in developing such quality frameworks based on international best practices.
QCI has designed the Scheme for Voluntary Certification of Yoga Professional by adopting the principles and requirements laid down in the international standard, ISO/IEC 17024:2012 (E) General Requirements for Bodies Operating Certification of Persons especially clause 8 that describes the elements of the scheme.
The scheme was presented to a Steering Committee constituted for the purpose of multistakeholder consultation, chaired by Sri Sri Ravi Shankar Ji having members from the Government, Yoga Institutions, Universities, Industry Bodies, related Organizations, and individual experts for discussion and seeking concurrence from experts representing various Schools of Yoga.
Sri Sri Ravi Shankar Ji appreciated the completeness of the documents and requested for internalizing some points that came up during the discussion
0 comment(s) on YOGA to fall under Quality Benchmarking System by QCI