Zydus gets USFDA nod for clinical trials of Sarolitazar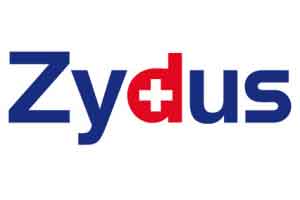 New Delhi: Zydus Cadila has received US health regulator's nod to initiate phase II clinical trials of Sarolitazar, its new drug for treating high fat levels in body due to diabetes, obesity, and sedentary habits.

"United States Food and Drug Administration (USFDA) has endorsed company's plan to initiate a phase II clinical trial of Saroglitazar in patients with severe hypertriglyceridemia," Zydus Cadila said in a statement.

This 12-week trial will evaluate three doses of Saroglitazar in the strengths of 1 mg, 2 mg and 4 mg versus placebo, it added.

"The primary endpoint of the study is percent change in triglycerides from baseline after 12 weeks of dosing," Zydus Cadila said.

The company's Chairman and Managing Director Pankaj Patel said: "This development is a significant milestone for Zydus. Patients with severe hypertriglyceridemia often have to take multiple medications because of associated diabetes or fatty liver disease."

Zydus is committed to developing Lipaglyn (Saroglitazar) for millions of patients living with severe hyper- triglyceridemia and fatty liver diseases, he added.

The company has received marketing approval in India for Lipaglyn from the Drug Controller General of India for treating hypertriglyceridemia and diabetic dyslipidemia in patients with type II diabetes and launched it in the country in September 2013.

Shares of Cadila Healthcare, a listed entity of Zydus Group, were trading at Rs 408 per scrip, down 1.19 per cent, on the BSE.