10-year-old tested HIV+ after receiving blood from RCC: KACS, Trivandrum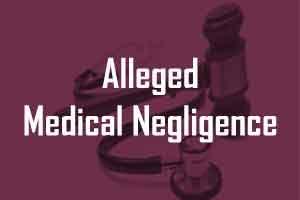 Thiruvananthapuram: Days after the death of a 10-year-old blood cancer patient, the Kerala Aids Control Society (KACS) today said the girl had tested HIV positive after transfusion of blood at the Regional Cancer Centre here.
It had been found that blood from a donor, who was in the 'window period' (due to high-risk activities) at the time of donation, had been given to the patient in March last year, KACS Project Director Dr R Ramesh said.
The donor later tested HIV positive, he said.
The girl passed away at the Alappuzha Medical College hospital on April 11 following complications of blood cancer.
Her family had alleged that she tested HIV positive after the transfusion and there were "lapses" in the treatment at RCC in March last year.
Denying the charge of lapses, Ramesh told PTI that the child had been given about 48 units of "properly screened and tested" blood at the RCC.
Months later after the child tested HIV positive, the blood samples were tested again when it was found that blood from a donor in the 'window period' had been given to the patient, he said.
"At the time of transfusion, if the donor is in the window period, the virus cannot be detected. It is unfortunate and a limitation of medical science', he claimed.
He further said the National Aids Control Organisation (NACO) had given a 'clean chit' to RCC. All the reports had been sent to NACO which said RCC had followed all protocols during the transfusion, he added.
On the allegation of the child's father that there was a conspiracy in not releasing the results of blood test done at a Delhi hospital, he said the child's blood sample had not been sent there.
"That is a misconception," he said adding only the reports had been sent for getting an expert opinion.
The state government had instituted an inquiry committee after the allegations against RCC surfaced and the panel in its report had stated there was no fault on the part of the centre.