10 yr Old Samyuktha Meets her Blood Stem Cell Donor, Gets a New Lease of Life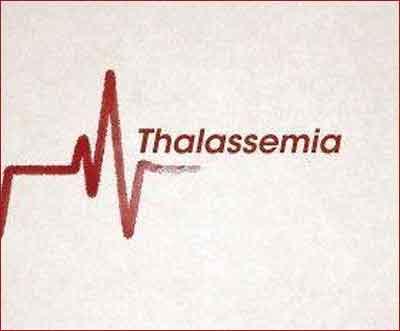 CHENNAI: For Samyuktha, life as a normal baby was short lived. One day, when her mother took her for the third vaccination, the doctors noticed something unusual and advised to go for a blood test. Her parents were distraught when they got the news that, their little girl had Thalassemia, a blood disorder producing defective red blood cells. From then on, hospital became a frequent place for the family as the little girl needed monthly blood transfusions. For a Thalassemia patient, the only cure is a blood stem cell transplant. Having found no match from within the family, her parents approached registries across the world with the advice of doctors and finally found an unrelated match through DATRI.

"I got a call from Dr. Revathi Raj, a Pediatric Hemato-Oncologist, that our little girl has found a fully matched Indian donor. Tears of gratitude rolled down my cheeks for the unknown angel - who now has come to be known as Samyuktha's Donor Uncle in our family," says the grateful mother, Vijayalakshmi.

Today, 10-year-old Samyuktha and family met her 'donor uncle' for the first time and their happiness expressed was overwhelming. Vipin Gupta, a successful engineer from Bangalore selflessly donated his blood stem cells to Samyuktha in 2015. His precious blood stem cells helped 'Samyu', as she is fondly called, to fight her evil Thalassemia and breathe a new life.

Vipin registered as a potential blood stem cell donor through a drive conducted by DATRI in 2014 for another child who was in need of a match. However, his real calling came last year, when DATRI called to inform him that he was found to be match for a child affected with Thalassemia. For Vipin who is a regular blood donor, there was no hesitation when the call came. With tremendous support from his entire family, he went ahead and donated his blood stem cells on Raksha Bandhan, celebrated as a very special occasion in his family.

"On the day of donation, I took my son along with me as I wanted him to learn the spirit of giving just like I learned from my dad when I was younger. When I was told that I couldn't reschedule my donation, I realized the day has a significance. Since my sons do not have a sister and I was donating on Raksha Bandhan, it meant to be that it had to happen on that day," says the satisfied donor Vipin, father of two boys.

As per the registry protocol, the identity of donors and recipients are kept anonymous for one year. The recipient and her family were keen on meeting her lifesaver. When Samyuktha was declared completely cured, DATRI facilitated the meeting between the two and their families.

"After ten years of trying to cure our daughter, our joy knew no bounds when a life-saving match was found through DATRI, says Kiran, a father of another Thalassemia patient who received a transplant recently and was present at the event.

DATRI received over 800 donor search requests and of which only 60 have been met. There are 1,55,000 donors registered as potential donors. Nevertheless, there is still a need for more donors, as there are thousands of patients being diagnosed with fatal blood disorders such as blood cancer and Thalassemia everyday.

"We are happy that a family got back their smiles because of the kind act of a stranger. It is because of such people around that stimulate us to work harder and become significant to the thousands who are in need and are hopeful of a new life. This can happen only if we all jointly cooperate by registering as potential blood stem cell donors and create awareness in our circles," says Raghu Rajagopal, Co-Founder & CEO of DATRI.