................................ Advertisement ................................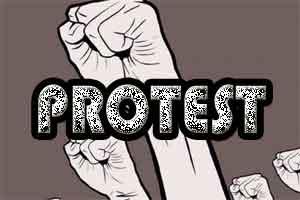 New Delhi: Delhi doctors agitated against the brutal attack on doctors by hooligans of patients have announced to go on strike on 14th June, 2019 expressing solidarity with the junior doctors at Nil Ratan Sircar Medical College and Hospital (NRS Medical College).
The entire medical fraternity felt the tremors, when following the death of a 75-year-old patient at the institute, a patient's family and their supporting mob brutally attacked the treating doctors accusing them of medical negligence.
According to the eyewitnesses, the mob of around 150 persons arrived at the medical facility on bikes armed with bricks, sticks and glass shards and charged against the doctors and dragged the hapless junior doctors to the main gate and assaulted them heinously. Then the mob allegedly started raining bricks at the doctors. The attack dented the skull of the doctor, almost taking his life.
Read Also: NRS Medical College Doctors go on Strike after Deceased Patient's Family attacks Colleague
Agitated with the said incident, the doctors from across the country  are coming forward to protest against the matter.
................................ Advertisement ................................
Dr Arvind Chopra, State Secretary, Delhi Medical Association (DMA) informed the Medical Dialogues, " This is not the first incident where the law and order have failed to provide protection to the profession while the profession is working wholeheartedly to save lives. Few gunda elements are attacking medical professionals across the country and spoiling the sacred doctor-patient relationship."
Dr Chopra said that to highlight the anguish and to urge the authorities to take immediate action against attackers to take immediate action against the culprit to restore their faith.
Doctors of Delhi have decided to go on a one day strike whereby will not see patients. All the OPDs will be closed on 14th June. Doctors from the government sector, the private sector, and the corporate sector will be participating in the protest.
Dr Chopra also informed that the nationwide stair is being planned and soon a Mahapanchayat shall be held in Delhi which will be hosted by the DMA to show the solidarity and instill the feeling of security in the minds of medical professionals so that they can practice with peace, commitment, and faith.
Read Also: Lack of Respect for Doctors: Dented Skull of Medico shows whats WRONG with Indian healthcare
Meanwhile, resident doctors associated with the government hospitals in the capital are also going to observe a cease work on June 14
Shagufta Joined Medical Dialogues has been associated as Editor for Education Medical Dialogues since the year 2018.  She is a graduate from Delhi University. She can be contacted at editorial@medicaldialogues.in Contact no. 011-43720751
................................ Advertisement ................................
5 comment(s) on 14th June: Delhi doctors go on strike against repeated assault on medical professionals