NRS Medical College Doctors go on Strike after Deceased Patient's Family attacks Colleague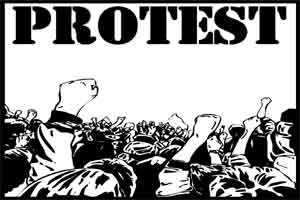 The doctor who was attacked is reportedly admitted in the ICU after sustaining grievous injuries.
Kolkata: Junior doctors at Nil Ratan Sircar Medical College and Hospital (NRS Medical College) went on a strike today after one of their colleagues was allegedly attacked by the family of a patient who died at the institute recently.
The protest was staged in response to the clash between the doctors and the patient's family who alleged medical negligence against the treating doctors and allegedly attacked them.
According to a PTI report, an intern was seriously injured following a clash. He is reportedly admitted in the ICU after sustaining grievous injuries.
Following the incident, the doctors started a dharna as a mark of protest against the attack where they locked up the hospital gates, stopped work at the Out-Patient Department (OPD). However, patients later broke open the gates to enter the hospital.
The agitating junior doctors stated that there will be no work at any medical college and hospital in the state until they are given full protection.
Adequate security has been deployed at the medical institute in the wake of the incident.
Read Also: IMA, NIMS Doctors stage protest, demand Deployment of Special Protection Force to strengthen security at Workplace
Earlier, the family members of the deceased patient had also staged a protest alleging medical negligence on behalf of the doctor.
Health Minister Chandrima Bhattacharya confirmed to ANI that four people have been arrested in connection with the case. "Emergency is open and talks are on. Four people have been arrested in connection with attack on doctors," said Bhattacharya.
Read Also:NIMS Doctor attacked by Patient's Relatives under alcohol influence; Doctors stage protest
Meanwhile, West Bengal Medical Council (WBMC) President and Trinamool MLA Nirmal Maji told PTI that officials were trying to persuade the doctors to resume work.