IMA, NIMS Doctors stage protest, demand Deployment of Special Protection Force to strengthen security at Workplace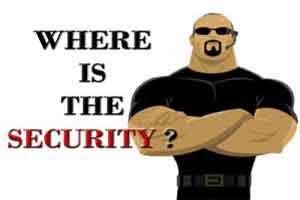 Hyderabad: A growing violence at the workplace has sparked the flame of anger among medical professionals in the state. A day after a recent attack on a doctor at NIMS by a patient's attendants, the Indian Medical Association (IMA) staged a protest joined by the doctors of Nizam's Institute of Medical Sciences (NIMS) demanding the intervention of the state government and deploy Special Protection Force (SPF) personnel at emergencies and operation theatres.
The Medical Dialogues team had earlier reported that few people under the influence of alcohol attacked the doctor accusing him of negligence in treating the patient. The patient was given the necessary treatment and shifted to the CT scan room and then taken to the ultrasound room.
The attendants found the room allegedly locked following which they immediately started manhandling the doctor, police had informed. They created a ruckus and attacked the doctor in the Emergency Wing, where their relative was undergoing treatment. They also hurled abuses at the duty hospital staff and accused the doctor of "negligence" in treating the patient.
Read Also: NIMS Doctor attacked by Patient's Relatives under alcohol influence; Doctors stage protest
In response to the incident, the fellow doctors at the institute had staged a protest seeking action against those responsible for the incident.
According to the media report, the doctors had met Telangana Health Minister E. Rajender on May 19th a day before the attack on the NIMS doctor. The doctors had sought additional security in view of the increasing incidents of attacks.
A Senior Member of NIMS Residents Doctors Association told the Telangana Today, "According to our estimates, we require close to 160 security personnel at NIMS but we only have 60 personnel hired by a private security agency. Almost all the security personnel are old and not competent enough to provide security at high-stress areas in a hospital like emergencies."
Dr N Satayanarayana, Superintendent of NIMS confirmed that the recruitment of additional security personnel will be started after the Model Code of Conduct (MCC) ends.
He told the New Indian Express, "The tenders are ready. And we are looking forward to acquiring 20-30 more security personnel to divide the work among the two private companies to handle the new and old building separately."