175 Private Medical Colleges to get a Second Chance at approvals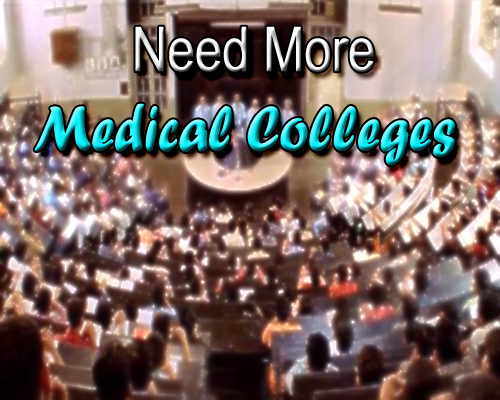 New Delhi: Thanks to the decision of newly appointed committee appointed by the Supreme Court to oversee the functioning of MCI, around 175 private
medical colleges
, who had been denied approval this year would get a second chance to try for the same.
The three member committee, headed by retired Chief Justice, Justice Lodha is reported to have granted amnesty to these medical colleges,  and have given them a chance to submit their representations to the health ministry by June 22, 2016. To expedite the same, the ministry will help by setting up separate counters where colleges would be submitting their fresh applications. These applications would then be forwarded to MCI, which will make its recommendations after due consideration to the ministry.  TOI reports that the final call for approval or disapproval will be taken up by the committee.
Sources have however clarified that decision will not be applicable to those private medical colleges which were rejected for the lack of giving satisfactory documents at the initial stage.
The process is targeted to be completed in 45 days.  The extra time and opportunity to the medical colleges comes in the light of recent concerns regarding the functioning at MCI.
Medical Dialogues team had reported earlier that this year Union Health Ministry had turned down proposals for setting up of around 83 medical colleges based on recommendations of Medical Council of India (MCI). The Ministry has also denied permissions to 47 medical colleges in various states to expand their intake of MBBS students during the 2016-17 batch. At the same time, the Ministry as per recommendations of India's medical regulator has denied permission to increase or start various superspeciality courses in 39 such medical institutions for the year 2016-17
Read Also: 
Health Ministry turns down proposals for setting up of 83 medical colleges