19 year old Held for Impersonating as Junior Doctor At AIIMS for past 5 months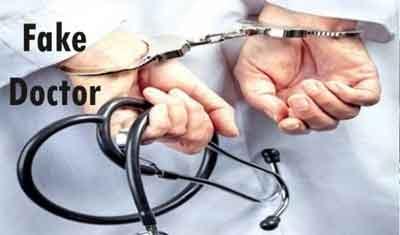 Delhi: The Delhi police have arrested a 19-year-old man who was impersonating as a junior doctor and a medical student at All India Institute of Medical Sciences (AIIMS). The 'imposter' reportedly kept the disguise for over five months.
AIIMS officials said that the impersonation was discovered after a complaint was registered by the doctors to the authorities, alleging that they had identified an "impostor" who used the hospital as a platform to attend "different political and medical events."
When asked about the fake doctor, Resident Doctors Association (RDA) president Harjit Singh stated that the imposter used to roam around wearing the lab coat and stethoscope all the time.
Singh told HT, "We found out that he had made different claims to different doctors. To some, he would claim that he was a junior resident doctor while to junior resident doctors, he would introduce himself as an undergraduate medical student. He had even made his way to the WhatsApp groups."
The imposter has been identified as Adnan Khurram, hailing from village Baradi Bairiya in East Champaran district and he was currently residing at Batla House in Jamia Nagar.
Speaking to The Indian express police said that Khurram approached a doctor staying at the hostel through social media and later befriended him. "In the meantime, the accused managed to get hold of a 15-page notebook with a cover of the hospital — carried by junior doctors. He wrote his name inside and used it to get past security," an officer said.
It's not clear as to why Adnan posed as a doctor because he keeps changing his statements. Adnan first claimed that he had to help his sister get preferential treatment. As per the media reports, police said that his sister has blood cancer and is being treated at AIIMS. During the interrogation, he claimed that he decided to pose as a doctor as his sister had to wait for ages to get an appointment with a doctor.
Later, flipping to the earlier statement, he said that he posed as a doctor just because he liked to spend time with doctors, a profession he wanted to pursue himself.
On Saturday, Adnan came to participate in a marathon that was organised by the doctors. Some of the doctors who grew suspicious of him over the few months asked him about his identity. Recalling his bluff when he couldn't provide a satisfactory reply, the doctors informed the police. DNA, however, reports that the identity card revealed that he was not holding an original ID of AIIMS.
Moreover, DNA reports about the letter which the RDA recently wrote to the authorities at AIIMS mentioning their concern over these frequent fraudulent activities at the hospital.
"He (Adnan) used the platform and name of RDA, AIIMS to attend different political and medical events. We started doubting his credentials and then we found that he is not from any of our departments," wrote Dr Abhishek Singh, vice-president of RDA, AIIMS.
"As AIIMS consists of at least 2,000 resident doctors, it is very difficult to know each and every person personally. He somehow continued his fraudulent activity and associated himself with the RDA," he further said.
The accused has been charged under sections 419 (impersonation) and 468 (forgery for purpose of cheating) of the Indian Penal Code.