194 Govt. and Pvt hospitals in Haryana on Ayushman Bharat panel Haryana minister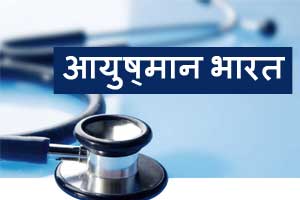 Chandigarh:
  Haryana Health Minister Anil Vij Wednesday said 194 government and private hospitals of the state have been empanelled under the Ayushman Bharat scheme.
"It will directly benefit around 80 lakh people of the state with free medical facilities of up to Rs five lakh," he said here.
Vij said "Haryana is the first state in the country to start this facility on pilot project basis from August 15."
"Under this, it was implemented in one government hospital each in all 22 districts, one ESI hospital and Medical College Hospital. Prime Minister Narendra Modi will inaugurate this scheme nationwide on September 23 from Ranchi," he said in an official statement.
Under this scheme, 10 crore families of the country, including 15.50 lakh families of Haryana, will get free medical facilities up to Rs 5 lakh, he added.
The "Ayushman Bharat" scheme aims to holistically address health (covering prevention, promotion and ambulatory care) at primary, secondary and tertiary levels.
Vij said the facility had been introduced in government hospitals in all 22 districts, 35 sub-divisional hospitals, six community health centres, five medical colleges and four ESI hospitals in the state.
Read Also: 
Haryana sets up hospitals,community health centres to provide healthcare to 2.7 cr people