2 day international conference on Yoga in Goa from Nov 12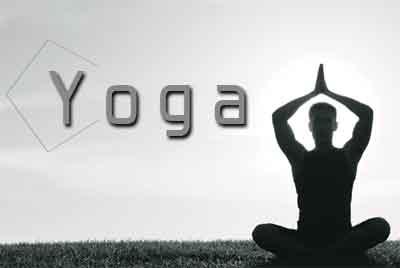 Panaji: Two-day international conference on Yoga will be held in Goa on November 12 and 13, 2018, Union Minister for AYUSH (Independent Charge) Shripad Naik said on Friday. Addressing a press conference at his office in the city, he said Union Commerce Minister Suresh Prabhu will inaugurate the conference.
Ranjit Kumar, Joint Secretary, Union Ministry of AYUSH, Dr Ishwar V Basavaraddi, Director, Morarji Desai National Institute of Yoga, Delhi, were also present on the occasion.
Mr Naik said 1000 representatives from 50 countries would be participating in the conference, the theme for which was 'Yoga for Public Health'.
In ten sessions 50 Yoga gurus would deliberate on Yoga. There would be also the special session by the World Health Organisation on Yoga. Yoga should not be restricted to Yoga experts only so the concept of Yoga for public health was chosen for the conference, Mr Naik, said, adding on the inaugural day Run for Yoga would also be organized.
Mr Naik also informed that foundation stone laying ceremony for All India Institute of Ayurveda, Yoga and Naturopathy, Goa, would be held at Dhargal on November 13, 2018. The proposed institute was an extension of All India Institute of Ayurveda, New Delhi.
The institute would have the capacity of 250 beds and cater to over 500 students every year offering Under Graduate, Post Graduate, and PhD degrees. Ayurveda would have a 100 bed facility, Naturopathy inpatient department (IPD) 150 beds, Yoga department with facility of diabetic clinic, Cardiac care unit, including yoga therapy room for 30 patients, he said, adding the institute would include Medical College for Ayurveda, Naturopathy and Yoga which would have the hostel facility for 67 rooms for doctors and 91 rooms for 182 students. The total cost of the project was Rs 301 crore, he said.