2 Indian Origin Doctors to be honored by The Queen of England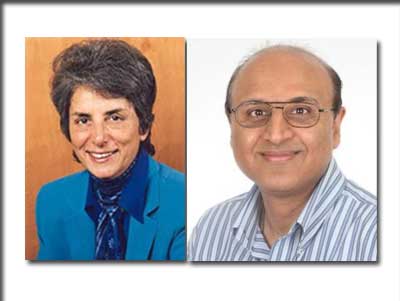 London: A leading gastroenterologist, academics and several professionals across different fields are among the various Indian-origin achievers in the UK named in the Queen's annual Birthday Honours list released.
Parveen June Kumar has been conferred the prestigious Dames Commander of the Order of the British Empire (DBE) for services to medicine and medical education.
The 74-year-old Professor of Medicine and Education, Barts and the London School of Medicine, Queen Mary, University of London, is the co-editor and author of a revolutionary 1989 textbook, Kumar and Clarks Clinical Medicine, which is credited with improvements in the education of medical students, doctors and nurses in training both at home and abroad.
The Queensland-based Professor Rajiv Khanna has been honoured with Order of the Companion of Australia for distinguished service to medicine in the field of immunology, through contributions to the development of cellular immunotherapies for the treatment of cancer, infectious complications and chronic diseases.
Mr Khanna is the founding director and group leader at the Centre for Immunotherapy and Vaccine Development at the Brisbane based QMIR Berghofer Medical Research Institute and also the senior principal research fellow at National Health and Medical Research Council of Australia.
Rajiv Khanna, born in India, has been in Australia for 27 years now and has authored and co-authored more than 200 scientific papers.
The UK Cabinet Office said to mark the centenary year of the honours, this years awards are the most diverse ever with 10 per cent of the successful candidates from black and minority ethnic (BAME) background, the highest ever. In total 1,109 people have received honours, which are bestowed by Queen Elizabeth II to mark her official birthday celebrations in the second week of June.
Another recipients of the Order of the British Empire include Ramesh Dulichandbhai Mehta, President of the British Association of Physicians of Indian Origin (BAPIO), for services to the NHS.
"I am grateful for such a recognition and share the achievement with all my colleagues, friends and family members who have supported me for the years," said Dr Mehta, a prominent campaigner for Indian-origin doctors in the UK.
The UKs Honours and Appointments Secretariat receive around 10,000 enquiries from members of the public each year, resulting in around 3,000 nominations for the honours every year. In addition to nominations from the public, government departments ask schools, hospitals, local authorities and similar organisations for suggestions of potential candidates.
The Queens official birthday celebrations will be marked by the traditional Trooping of the Colour parade near Buckingham Palace this weekend.