2 KGMU doctors booked on kidney theft charge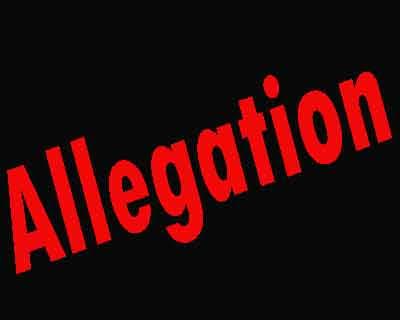 Barabanki:  Two doctors of the King Georges Medical University (KGMU) in the state capital have been booked after a man alleged that one of his kidneys was stolen during treatment in 2015, a charge denied by the hospital.
Prithviraj (23), a resident of Purebhawani village in Kothi area of Barabanki district, said in February 2015, he had visited the district hospital with complaint of stomach ache from where he was referred to the KGMU.
He said Dr Sandeep Tiwari and Dr Anand Mishra treated him and he was discharged from the hospital in March 2015.
He claimed when again the stomach ache started last month, after which he got ultrasound test done and he was informed that his right kidney is missing.
The FIR was registered yesterday against Dr Tiwari and Dr Mishra and a Barabanki-based unidentified doctor under various sections of the Transplantation of Human Organs Act and on the charge of cheating.
Superintendent of Police Vaibhav Krishan had issued directions to register the case.
Meanwhile, as the matter came to fore, Medical Education Minister Ashutosh Tondon ordered a probe into it.
A four-member committee headed by Prof R K Sharma, Head, Department of Nephrology, Sanjay Gandhi Post Graduate Insitute of Medical Sciences (SGPGI) was constituted yesterday to probe the matter.
When asked, a KGMU spokesman told PTI that it was impossible to take out a kidney of a patient admitted in emergency at the Trauma Centre.
"The entire process is long and a series of tests are conducted before kidney is taken out for transplantation. Its impossible to imagine kidney theft of patient admitted in Trauma Centre in emergency as a team of doctors is present," the spokesman said.
"Also, the present case is of 2015. At that time the facility of kidney transplant was not available in KGMU and even in SGPGI. The patient, who has made the allegation, is ignorant of these facts and seems to have been misled," the spokesman added.