2 women die of swine flu in govt hospital in Coimbatore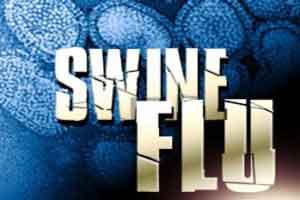 Coimbatore: Two women, one of them pregnant, have died of swine flu at the government hospital here, sources in the facility said Tuesday.
Twenty-two-year-old Baby, hailing from Tirupur, was hospitalised on November 17 with fever and tested positive for swine flu, the sources said.
The pregnant woman died Monday night, they said.
Similarly, 50-year-old Veerammal from Pollachi in the district, who had been undergoing treatment for swine flu since November 18, also died, the sources said.
Since October, 62 people have died of various types of fever, including swine flu and dengue, both in the government and private hospitals here, they said.
Read Also: 
Two succumb to swine flu at govt hospital in Coimbatore