2016 will be the year for health and education: Kejriwal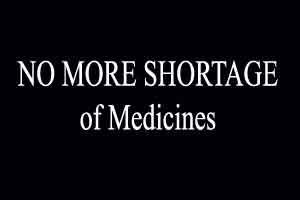 New Delhi: Declaring a bonanza in the health sector of the Capital, Delhi CM Arvind Kejriwal declared that this year the AAP government will dedicate to improving health and education facilities in the capital.

Praising the doctors and the staff working at the Delhi government facilities, Kejriwal said that due to inadequate systems, they are not able to provide quality services to the people of Delhi. To improve this situation, the CM declared that the government will focus on providing free and timely availability of medicines and consumables for the treatment of poor at Delhi Govnerment hospitals. He said that come Febraury 1, 2016, there will be no problem in treatment due to shortage of medicines and consumables.

The government is planning to introduce a Centralised System of Medicines, through their department of Central Purchase, which was earlier limiting its mandate to only essential medicines. All hospitals would be required to coordinate for provisioning and availability of medicines at the hospitals. Having said that, Kejriwal announced that both Central Purchase as well as MS of the hospital would have the authority for emergency purchase in cases of unforeseen shortages. The respective Medical Superintendents of Delhi government hospitals have also been directed to submit a list containing all items which are not available at hospitals by thursday.

The government is also planning to launch a dedicated helpline number for patients to call, incase of any unavailability of the medicines prescribed to them. This helpline will also be launched on 1st February,2015. The patients can whatsapp their prescription at the helpline number and efforts will be made to make the medicines available to them.

On the issue of user charges, he said," We have seen that user charges are less, rather their cost of collection is more. We are in the process of analysing the respective user charges and are going to waive of majority of them. We will take out a list regarding the same soon." He also pointed out that there are certain consumables like stents which are being charged from the patients,  for which government will analyse how to regularise them.

Government will soon take out the list of remaining user charges as well as consumables.