3 UP hospitals get accreditation certificate from NABH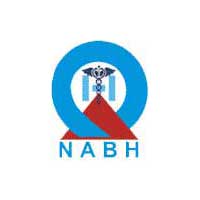 Lucknow: Three district hospitals of Uttar Pradesh got entry-level accreditation certificate from National Accreditation Board for Hospitals and Healthcare Providers (NABH), said state Health Minister Sidhharth Nath Singh.
Mr Singh said that due to state government's continuous efforts to improve the health facilities three hospitals- district hospital Banda, district hospital Jaunpur and women hospital Azamgarh got entry level accreditation certificate from NABH. He said that certificate indicates that quality of health facilities in hospitals are increasing.
The UP health minister said that instructions were given to officials to get accreditation certificates for other hospitals also. He said that government is trying to provide better facilities in government hospitals so that patients prefer government hospitals than private one.
Mr. Singh said that UP health systems strengthening scheme is working to upgrade quality, facilities and accessibility of 51 district hospitals for accreditation certificates from NABH.