35-year-old mother falls to death in govt hospital washroom, relatives cry of medical negligence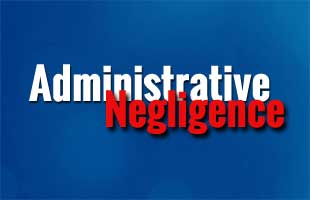 Kolkata: Thirty-five-year-old Sarmistha Bose Bhattacharya, who gave birth to a baby girl on October 23, was today found dead in the washroom at the government-owned Chittaranjan Sevasadan hospital in south Kolkata, after her fall, official sources said.
However, the relatives of the deceased charged the hospital with medical negligence. They alleged that the woman went into the washroom alone to relieve herself early this morning after finding no helper to assist her. They alleged that the woman died of bleeding after the fall in the washroom where she was lay for about over an hour unnoticed.
Sarmistha Bose Bhattacharya, a resident of Haridevpur in south Kolkata, was first admitted to the hospital on October 22 and on the following day she gave birth to a healthy baby girl. However, she was readmitted on October 31 after her stitches were torn and was successfully operated upon.
The hospital authorities have set up a committee to probe the matter, official sources said.