350 MBBS doctors to be appointed in govt hospitals in next four days, announces Himachal minister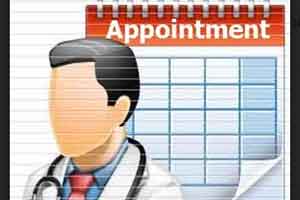 Dharamshala: Himachal Pradesh Health Minister Vipin Singh Parmar here on Wednesday said 350 MBBS doctors will be appointed in the next four days in the government hospitals of the state.
Responding to a discussion in the state assembly, heath Minister Vipin Singh Parmar replied that the government had already filled up the posts of 749 doctors, 307 Nurses, 80 health workers, 388 pharmacists and 235 Radiologists and Operation Theater assistant in the state.
The discussion on health services in the state was initiated by Congress MLAs Inder Dutt Lakhanpal (Barsar), Ram Lal Thakur (Naina Devi) and BJP MLA Arun Kumar (Nagrota) under rule 130.
The minister informed that health services recorded revolutionary up-gradation in the last two years as about 103 health institutions were upgraded. The Government has spent Rs 100 Crore under Ayushman Bharat and Himcare and treated about one lakh patients providing them with free health services.
The Minister further said that state government was committed to provide affordable, accessible and quality health services in the state and it covered about five lakh families each under the Ayushman Bharat and Himcare health services.
The Government decided to renew the health card under himcare from January 1 to January 7. The cards would be issued free of cost to BPL, single widows and Rs 1000 would be charged for others.
Mr Parmar stated that health assistance tune to Rs four lakh would be provided under Chief Minister Swasthya Kosh and monthly assistance of Rs 2000 was provided to eight critical diseases under Mukhyamantri Sahrayojana.
He further stated that compared to Infant Mortality rate of 34 death out of 1000 children between 0 to one year age group Himachal IMR is only 22 . Mother Mortality rate is just 1.30 in the state compared to national MMR of 77 against one lakh pregnant mothers.
Mr Parmar revealed that patient-doctor ratio is 10000 to one in the country but it is 3550 to one in the state and the patients bad ratio is 1800 to one and 700 to one on the nation level and state respectively
Read Also: Punjab: Salary of Specialist doctors increased from Rs 70,000 to Rs 1 lakh; 87 appointed