57 Doctors may face termination for unauthorised leave in Kerala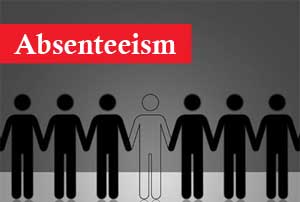 KOZHIKODE: Absenteeism has landed 57 doctors into trouble after the Medical Education Department (DME)  has served a 15-day ultimatum to the said doctors for being absent from their duties for a long periods of time without prior leave notice and any other information.
The DME strictly stated in the notice that if the absentee doctors do not report within 15 days of their appointed duties they will be surely terminated with their duties.
Among the doctors, including professors and lecturers, 15 last worked at Kottayam medical college, 11 at Alappuzha medical college, seven each at Kozhikode and  Thrissur medical colleges and four at Manjery medical college, reports Deccan Chronicle. It is also reported that the majority of them a presumed to bere practising abroad and a few in private hospitals in and outside the state.
"Their unauthorised absence has been posing a major problem in promotion and reporting vacancy to the Public Service Commission. Many intimations had been sent to them, but to no avail," DME director Dr A. Remla Beevi told the daily. DME director further informed that unauthorised absence can only be permitted to a period of one year.
Due to the prolonged absenteeism by many of these doctors, Kozhikode Medical College has been the biggest sufferer with around 20 vacancies, 12 of professors and the rest of associate professors.
"We have temporarily filled the vacancies under contract basis to escape the Medical Council of India screening," Principal Dr. V.R. Rajendran informed Chronicle.  The vacancies at the anesthesiology department of KMCH itself stand at the number of  14.
Medical Colleges Faculty have indeed blamed the DME for its inaction
 "The office staff at DME are responsible for the situation. They are siding with those having influence. An assistant professor joined in 2015, worked for a day and went on leave for 89 days citing education purpose. She was into a fellowship of a private hospital in Kochi which was to promote her career. After 89 days, she came for a day and again went on leave. Now she is a faculty in the same private hospital. Even after new doctors appointed by the PSC came, she was reluctant to give a written statement that she was not coming back.  That attitude was due to political influence," a head of the department of a medical college informed Deccan Chronicle.