85 percent decline in average monthly malaria cases in Odisha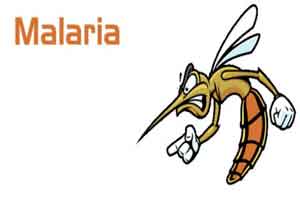 New Delhi: A special anti-malaria project started by the Odisha government has shown an 85 percent decline in average monthly malaria cases in four districts of the state.
According to the results disclosed by Comprehensive Case Management Programme (CCMP), Durgama Anchalare Malaria Nirakaran (DAMaN) has reduced malaria incidence in four districts of the state namely Angul, Dhenkanal, Kandhamal and Dolangir.
"The experience from this project has given rise to the conceptualization of DAMaN which is ongoing successfully across 22 districts," said Dr Brajakishore Brahma, Director of Health Services, Odisha.
CCMP was started in 2013 in pairs of intervention and control blocks in four districts with different transmission intensities and catered to a population of 9,00,000 people in Odisha.
It rigorously implemented the World Health Organization's (WHO) Test-Treat-Track initiative that urged malaria-endemic countries to scale up diagnostic testing, treatment and surveillance for malaria.
The programme provided universal access to malaria diagnosis and treatment, and improved the quality of services and surveillance, according to an official statement released yesterday.
This is a joint project by Indian Council of Medical Research-National Institute of Malaria Research (ICMR-NIMR), National Vector Borne Disease Control Programme (NVBDCP) Odisha and Medicines for Malaria Venture (MMV).
"The learning experience from CCMP gave rise to many innovative practices that were successfully implemented. We now need to sustain the gains to ensure our goals for elimination of malaria by 2027," said Dr Pramod Kumar Meherda, IAS, Commissioner-cum-Secretary Health and Family Welfare Department.