Odisha : 9 medical students held on assault charge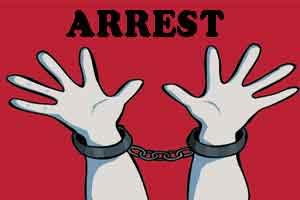 Berhampur : Nine students of a state run medical college and hospital in Berhampur on the charge of assaulting four persons, following which some junior doctors stayed away from work.

Of the nine students of the MKCG Medical College and Hospital arrested yesterday, three were junior doctors and others under-graduate students, police said.

They allegedly assaulted a photo-journalist, attendent of a patient and an auto-driver, in connection with 'poor' treatment of a patient in the hospital on Friday night, police said.

In protest against the arrest, some junior doctors stayed away from duty from last night, while MBBS students boycotted their classes.

The students also gheraoed Baidyanath Pur police station and the residential quarter of college principal AK Dandapat till late last.

Superintendent of the medical college AK Behera said medical services were not affected due to boycott of duty by the junior doctors.

Adequate forces are deployed in different locations, while patrolling was intensified, said SP (Berhampur) Sarthak Sarangi.